THANK YOU FOR CONSIDERING CHERRYWOOD
Your first visit to The Cherrywood Foot Care Group involves a few special steps so that we can get to know you. To understand what to expect, please read through this page. Here new patients will find all the practical information you need, such as a map and directions to our office, practice hours, payment policies and more. There's also background information about our committed staff and our first visit procedures. You can also save some time by printing out and completing the patient forms in advance of your appointment.
WE ACCEPT A VARIETY OF INSURANCE PLANS
We accept a variety of Insurance Plans. Conditions for qualification of new patients may depend on referrals or other factors. For details please call us at 516-303-9633 to discuss your coverage.
Schedule Your Appointment Online Via Zocdoc:
DR. JOSEPH BURKE, DPM, FACFS, ABPOPPM
Dr. Burke is board certified in two specialties in podiatry and is a fellow of both The American Academy of Foot Surgeons and The American Academy of Foot Orthopedists and Primary Podiatric Medicine. He is a diplomat of The American Board of Podiatric Surgery and the American Board of Podiatric Orthopedics and Primary Podiatric Medicine.
Dr. Burke specializes in the biomechanics of the foot, including custom-orthotics therapy and surgical correction of foot deformities. He has advanced training in specialized podiatric techniques including Shockwave Therapy for heel pain and a minimally invasive surgical technique called Endoscopic Plantar Fasciotomy, using micro cameras. His office is one of the first to use the new Noveon Laser Therapy in the treatment of fungus toenails.
Dr. Burke is a member in good standing at both of the hospitals he is associated with: North Shore at Syosset Hospital Center and St. Joseph Hosptial. He is also associated with the Nassau County Podiatric Medical Association.
Dr. Burke is married, remains fit as a recreational runner, enjoys boating and is a certified scuba diver.
DR. ERICA PAPATHOMAS
Erica Papathomas, DPM graduated from St. John's University with a Bachelor of Science degree in biology as a major and chemistry as a minor. She then attended the New York College of Podiatric Medicine, where she graduated with her DPM with honors. Thereafter, she received her Podiatric surgical training at Mount Sinai Hospital, which included an orthopedic trauma rotation working closely with high ranked podiatric and orthopedic surgeons. Dr. Papathomas is well trained in both forefoot and rearfoot surgery.
Dr. Papathomas is licensed in New York and board certified by The American Board of Podiatric Surgery in foot and ankle surgery. She is a member of The American Podiatric Medical Association. Dr. Papathomas is currently on staff at Mount Sinai Hospital of Queens and St. Joseph Hospital in Bethpage.
Integrity, teamwork, leadership and excellence represent essential principles in every aspect of her life. Dr. Papathomas applies and upholds these standards as a dedicated student, resident, and an active contributor to the community.
DR. MARCUS SHAPIRO
Marcus Shapiro, DPM received his Bachelor of Science degree in Psychology from Syracuse University. He continued his education at Temple University School of Podiatric Medicine where he graduated in 1995. He completed 3 years of surgical training and has been in practice since then. Doctor Shapiro is well versed in all aspects of Podiatric Medicine and Surgery and always stays current in the latest treatments, both in the medical field and its relevance to Podiatric medicine and surgery. Doctor Shapiro has over 18 years of private practice experience and takes great pride in helping and treating his patients. He always puts the best interests of his patients first. When Doctor Shapiro is not working, he enjoys spending time with his lovely wife and daughter, as well his friends. He enjoys playing golf, watching football, and gardening with his daughter.
RUPAL OZA, DPM
Rupal Oza, DPM was born and raised in New York. She received her Bachelor of Science in Biology and minor in Chemistry from St. Johns University and her doctorate from the New York College of Podiatric Medicine. She completed a three year podiatric surgical residency at Mount Sinai Hospital in New York.
Dr. Oza is well trained in treating a wide range of podiatric conditions in men, women, and children of all ages. She provides compassionate and professional care to all her patients and considers their goals and lifestyle while establishing a treatment plan. In her free time she enjoys biking, snowboarding, tennis, and traveling with family.
BOOK YOUR APPOINTMENT TODAY
Call to make an appointment at 516-826-9000
---
TREATMENT OF PLANTAR WARTS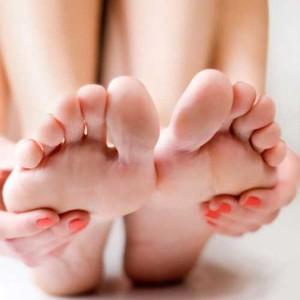 Plantar warts can cause discomfort while walking and are generally a pain to get rid of. By walking barefoot, you are far more likely to contract plantar warts since they are caused by an infection on the outer layer of your skin. This type of wart can only be contracted on the base of a foot and is also mildly contagious.
There are several means to remove plantar warts yourself, however, they are not always the safest and most effective route. The most common home remedy for plantar warts is softening the soles of your feet with hot water and scraping away at the wart with a file. Remember to dispose of the file after you are done since plantar warts are caused by a contagious strain of HPV. The problem with this method is that it may take months depending on the size of the wart. Another method is to use salicylic acid compounds to deteriorate the wart, despite this being a faster method it may take weeks before any result is noticed. With permission from your physician, you can forgo the over-the-counter salicylic acid compounds and receive stronger acidic peels to remove warts.
Cryosurgery is the fastest method to remove the plantar wart and can be administered by a podiatrist in East Meadow at our office. Cryotherapy is a method where your podiatrist will freeze the wart to cut off blood from it and when it is weak enough it will be filed away. Cryosurgery only takes one visit to our podiatrist in East Meadow and requires one day of preparation using salicylic acid before the visit. The repercussions of this method are about one to two days of pain in the area where the wart was removed.
If you looking for a podiatrist in East Meadow, visit Cherrywood Foot Care and see what options are best for you. Cherrywood Foot Care offers therapeutic treatments and surgery.
---
FLAT FOOT TREATMENT
A flat foot is a condition describing a foot arch that has been lowered. Typically after overuse, the tendons holding your foot upright become loose causing your foot's arch to lower. While there are no immediate concerns with having flat feet, it affects posture and may cause feet to ache more easily, if enough pressure is put on them. Since adult feet are more developed, flat feet are more common in overactive children than in adults.
Flat feet cause direct pain in the foot as well as lower leg pain when standing for long periods of time. When someone who is flat-footed feels pain, it is because the foot is being impacted harder when it meets the ground causing more pressure on the foot itself and the lower leg. Should anyone who is flat-footed feel chronic pain, consulting a Long Island podiatrist should be their first course of action to prevent damage to their foot's tendons.
Flat feet can be caused by a variety of factors including weight, diabetes, pregnancy, nerve problems, tendon irritation or inflammation, rheumatoid arthritis, and birth defect. Whatever your cause, the pain that flat feet is not something you should live with. Correcting flat foot in an adult could require surgery or an exercise regime depending on the severity of the condition. If someone has been experiencing pain due to flat foot it is more prudent to go through surgery or consult our podiatrist in East Meadow before attempting to correct the condition via exercise and unwittingly bring more strain to your foot.
If you are looking to correct flat foot then look no further than Cherrywood Foot Care. Depending on the severity of your flat foot Cherrywood Foot Care located on Long Island offers five different surgical procedures to correct the condition and has an experienced staff of doctors conducting the procedure. Cherrywood Foot Care has been voted Long Island's best podiatry clinic for six consecutive years. See how we can help you today and contact our podiatrist in East Meadow!
---
FOOT FUNGUS TREATMENT
Foot fungus can be a very uncomfortable thing to deal with. Although it may not cause direct pain, it will likely make you feel uncomfortable and self-conscious. Fortunately, with the right treatment, foot fungus can be eradicated. Cherrywood Foot Care, our podiatrist in East Meadow, can diagnose and treat your foot fungus with techniques such as laser treatment therapy designed specifically for foot fungus.
Onychomycosis, or foot fungus, is when the toenail becomes thickened and discolored to a shade of green, white, black, or yellow. Infected nails often appear crumbly and brittle with some pieces breaking away from the toe or finger completely. Although those afflicted will not likely face daily pain, if left untreated the toenail can become so thick that it can press against the inside of the shoes, causing pressure, pain, and irritation. Also, a fungal infection left untreated can lead to long-term complications such as infection spread to other areas of the foot.
The use of Laser therapy has been introduced as an effective treatment for onychomycosis. This Laser treatment kills the pathogens causing the nail fungus. This treatment is fairly new to the world of podiatric medicine but is extremely effective. The treatment takes about 20-30 minutes. It's a patented device utilizing a very tight spectrum of near-infrared light, passing through the toenail without causing damage to the nail or surrounding skin. Although the treatment is fairly new, many patients living in East Meadow has benefitted from the treatment of laser therapy for foot fungus. There are very few side effects associated with this treatment. Oral medications used to treat foot fungus are linked with side effects including damage to the liver, kidney, and eyes.
If you live in East Meadow and are looking for a treatment for foot fungus, look no further than Cherrywood Foot Care, a podiatrist in East Meadow. Their experienced staff of podiatrists can help treat your foot fungus so that you can prevent long-term complications as well as increase your overall confidence. Contact us for more information regarding the treatment and to set up an appointment.
---
DIABETIC COMPLICATIONS AND THE FOOT
People who suffer from diabetes face many complications; the most commonly taking place in the feet. At Cherrywood Foot Care, our podiatrist in East Meadow treats patients who need diabetic foot care. As always, our primary goals are to treat and educate each patient on the disease and complications to keep you on your feet comfortably.
Diabetes is caused by too much glucose in your blood which can cause complications in the feet. Diabetic Neuropathy is one of the problems that produce foot co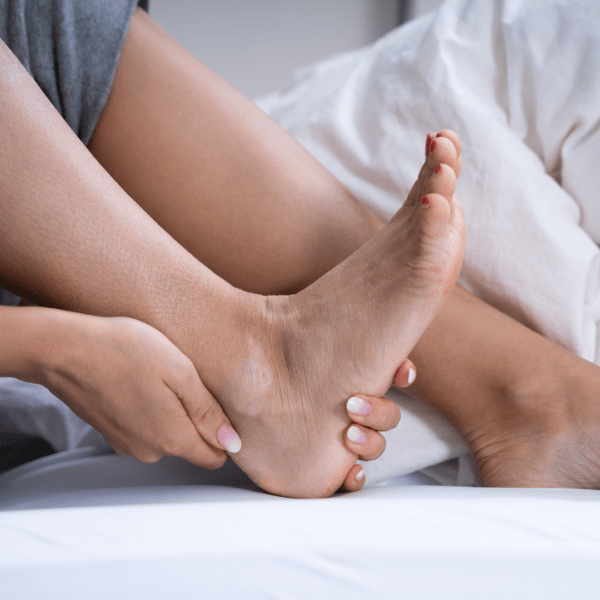 mplications. When neglected, diabetes can cause nerve damage which can result in losing the feeling in your feet. Those affected might not feel heat, pain, or cold. Having a sore or cut on your feet that you cannot feel can lead to infection. Nerve damage can also lead to changes in the shape of the foot and toes.
While anyone can experience foot complications, diabetics are especially susceptible to serious infections and complications that can eventually result in amputation. Becoming aware of these problems and getting them treated by the podiatrist in East Meadow can help prevent serious infection. Some of the most common foot problems our podiatrist in East Meadow treats are:
Fungal infections of the nails.
Skin changes– These can come as dry feet, cracking, skin discolorations, and open sores that may be difficult to heal.
Calluses– Calluses build up faster on people with diabetes. Without proper treatment from your foot doctor, they can lead to ulcers and infection. Trying to remove the calluses yourself can be dangerous.
Foot ulcers– These can result from minor cuts, scars, or poorly fitting footwear and can lead to infection if not treated properly.
Poor circulation– This can make it hard to fight infection.
At the end of the day, all foot complications should be treated by our podiatrist in East Meadow. However, at Cherrywood Foot Care, we also understand the specific diabetic complications that arise in the foot. Our professional staff works hard to ensure each patient receives the most beneficial foot care and education to address current symptoms and prevent future ones. Long-lasting solutions such as prescribing proper shoe gear are all you need to keep your feet happy and healthy!
---
TREATMENT FOR HEEL PAIN
At the end of a typical day, have you noticed a slight tension under your foot towards the front of your heel? If so, you begin to wonder if you participated in more activity today than you normally do. However, the next morning arrives and you recognize that your heel pain is gradually becoming worse, especially when you are wearing a flat shoe or flip flops. At this moment, you decide to rest during the day, but instead, discover that by staying off of your feet, you triggered more pain in your heel. For this reason, you playback the routine and activities that you completed in the previous days. Yet, you still begin to wonder, what caused this pain?
CAUSES OF HEEL PAIN
Surprisingly, the heel pain you are experiencing may not be caused by a specific injury. Instead, it is possible that the pain has been caused by constant stress and pressure on the heel. A few other reasons could be from inflammation, pinching of the nerves in your feet, repetitive stress from exercise, or too much of a stretch from the base of the toes and arch of the foot. While considering these possibilities, it is essential to help your heel from worsening by icing, limiting activities, and avoid walking around without shoes on.
TREATING HEEL PAIN
At this point, you realize that it is necessary to see a podiatrist in East Meadow. Thankfully, Cherrywood Foot Care of Nassau County is available to help treat your pain. As podiatrists, they are credible to diagnose and treat conditions of your foot and ankle, including the heel pain that you are experiencing. Cherrywood Foot Care located in Nassau County re l utilizes techniques and technology such as extracorporeal shock wave therapy. This non-surgical treatment includes benefits of releasing the stinging and painful aches associated with your conditions, and will also help your foot return to a comfortable state. Overall, they are known for their team of podiatric specialists who are certified and possess years of experience and knowledge to help you heal your heel!
We welcome you to discover more information about potential procedures or call (516) 826-9000 to set up an appointment today at our Bellmore office. Looking forward to hearing from you!
---
ATHLETE'S FOOT CARE
As an athlete, how can you be expected to maintain an active lifestyle without taking proper care of your feet? The average person is expected to walk roughly 110,000 miles in their lifetime. Athletes, meanwhile, live their daily lives with an above-average degree of physical activity, pushing them past that average by a considerable percentage. With this excess of physical activity, you are constantly leaving yourself open to developing harmful foot conditions–one of the most common among athletes being athlete's foot. If you are seeking athlete's foot treatment, our podiatrist in East Meadow at Cherrywood Foot Care is here to help!
CAUSES AND SYMPTOMS OF ATHLETE'S FOOT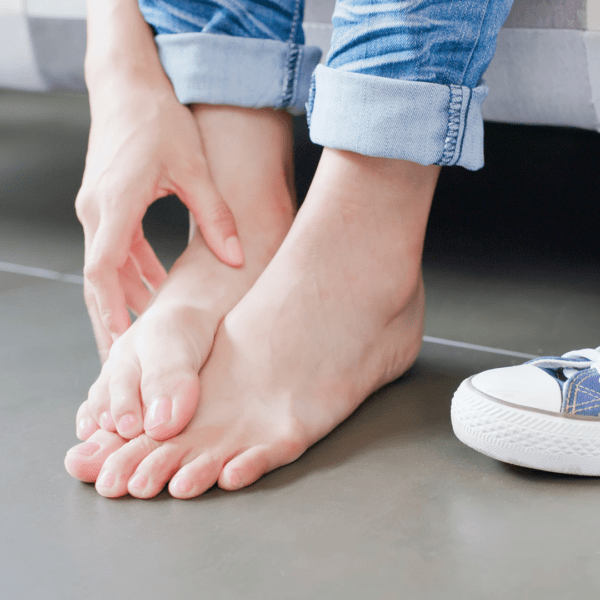 Athlete's foot–otherwise known as tinea pedis–is a communicable fungal infection that spreads across your feet, and presents with the following symptoms:
Dry skin
A bright red rash in the affected area
Unusually intense itching, stinging or burning sensations
And, your skin peeling at an unusually fast rate
If you do not seek the athlete's foot treatment soon after noticing these symptoms, the damage done by the infection will only become more severe, leading to the development of painful blisters. Additionally, you will be leaving your body vulnerable to other types of infections.
TREATMENTS FOR ATHLETE'S FOOT
The tinea fungus thrives in warm, wet areas. Fortunately, when you visit us at Cherrywood Foot Care for athlete's foot treatment with our podiatrist in East Meadow, you will not necessarily have to put your active lifestyle on hold by avoiding locker rooms, poolside, or even the wearing of proper athletic footwear that might cause your feet to sweat more profusely. Depending on the severity of your athlete's foot, we will either recommend over-the-counter antifungal medications–in spray or lotion form–or prescribe a stronger medication that you can take in pill form. Only if those forms of treatment prove ineffective in your case, should we have to discuss the wearing of custom footwear and a new hygiene regimen.
At Cherrywood Foot Care, our podiatrist in East Meadow understands the physical demands placed on you as an athlete, and that slowing down for athlete's foot treatment in East Meadow is hardly an option. That is why we are committed to working with you to devise a treatment plan that will keep you in the game. Contact us today to make an appointment!
---
FOOT CARE IN THE SUMMER
Summer is finally here! Which means warm weather, beach days, and of course, sandals! It is time to put away your boots and get your summertime footwear ready. At Cherrywood Foot Care in East Meadow, we want to help you have proper foot care in the summer! Our podiatrist in East Meadow has a few tips to keep your feet happy and healthy this summer! We all love kicking off our shoes at the beach or when we are setting aside the pool! However, try to avoid walking around barefoot! Excessive time spent barefoot can lead to sunburn, athlete's foot, plantar warts, ringworm, other infections, and also increases the chance of injury. When it comes to wearing sandals, our podiatrist in East Meadow knows that those strappy sandals and thong flip flops may come with painful and unattractive blisters! The rising temperatures in the summer months may cause our feet to swell and sweat in our shoes. In order to minimize the irritation from strappy sandals, our podiatrist in East Meadow recommends saving your strappiest of sandals for the cooler summer days. Other tips from our podiatrist in East Meadow for happy and healthy feet include:
Lather on the SPF
Wash your feet regularly
Limit time spent wearing flip flops
Air out your shoes when you are not wearing them
Treat and prevent blisters
Exfoliate and moisturize your feet
Be aware of any warts or growths
Lastly, our podiatrist in East Meadow suggests drinking plenty of water, even if you are not thirsty! Our feet often swell in the summer months because of dehydration. Circulation problems arise with dehydration which can cause your feet to swell even more. Elevate your feet (above the rest of your body) to reduce swelling. At Cherrywood Foot Care, our podiatrist in East Meadow is here all summer to answer any of your footcare related questions! Give us a call or visit our website to learn more!
---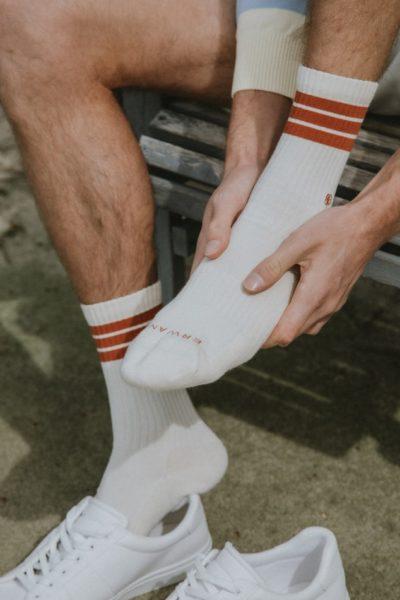 HOW CAN I REHABILITATE A SPRAINED ANKLE?
An ankle sprain can bring pain, swelling, and discomfort. When the ankle is sprained, it's important to understand how to continue your daily activities without causing further damage to the area. If your ankle pain does not improve after a few days, or if you are unable to walk, be sure to see our podiatrist in East Meadow at Cherrywood Foot Care.
INITIAL TREATMENT
Sprained ankles can vary in severity, but the first step in caring for your sprained ankle is the R.I.C.E method – rest, ice, compression, and elevation.
Preparing the Ankle for Strengthening
Rest: the first few days after a sprain is the most critical in preventing further injury. During this time, be sure to limit activities and do not stress the ankle any further.
Ice: Ice will reduce inflammation of the area and help with any pain you may have. Ice packs or ice wraps made for the ankle area will work to reduce pain and swelling.
Compression: Wrapping the area with an ace bandage will not only provide support but will help with your recovery. Wrap the ankle from your toe to your calf. The wrap should be snug, but should not cut off circulation.
Elevation: Keeping your ankle and foot above your heart will help reduce inflammation and increase the ability of the area to heal.
While you might be eager to get back to active living, even after the first 48 hours post injury, it is important to continue to check in with your ankle injury to make sure there isn't a more serious problem, such as a fracture or a serious sprain. Be sure to assess your ankle after you exit the R.I.C.E. stage of treatment.
EXERCISE AND STRENGTHENING
After using the R.I.C.E. method for the first 24-48 hours after injury, you can begin to take the next steps in rehabilitating your ankle sprain. To prevent re-injury and regain optimal function, use strength and exercise training. You can begin this rehabilitation after you can tolerate the exercises without pain.
Asses the Ankle: After the initial few days of injury, you should be able to examine the ankle to determine if it is ready for strengthening, or if you may need the assistance of a medical professional.

Joint Alignment: be sure to check that the joint of the ankle is not dislocated, maligned, or fractured. If you suspect a misalignment, see our podiatrist in East Meadow as soon as possible.
Range of Motion Exercises
NEXT STEPS
If your ankle sprain does not improve after a week, or you continue to have trouble putting weight on your ankle, you might have a more serious injury and should seek our podiatrist in East Meadow at Cherrywood Foot Care. Contact us today to learn how we can help you develop a personalized treatment plan.
---
DOES HAMMERTOE EVER GO AWAY?
Have you been experiencing pain or difficulty walking due to a toe-related issue? If your toe is currently unable to point out straight, you may be dealing with hammertoe. At Cherrywood Foot Care, our Podiatrist in East Meadow can help sort out this issue quickly before more invasive forms of treatment are necessary.
WHY DO THEY OCCUR?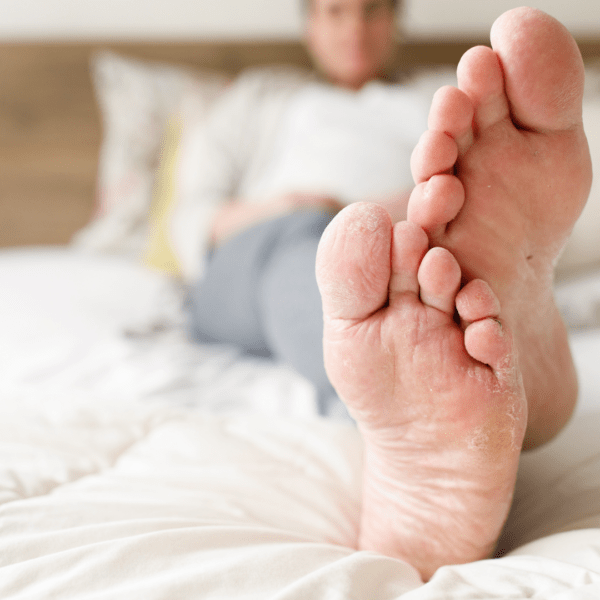 If your toe has suffered from an abnormal bend in its middle joint, chances are its hammertoe. This aforementioned bend leaves the toe unable to point out straight and takes place when there is an imbalance in the muscles surrounding the middle joint. This imbalance can be caused by a variety of factors which include:
Injuries sustained to the toe
Genetic disposition to the condition
Toe Length
Wearing certain types of shoes
TREATING HAMMERTOE
Trying to walk and complete other daily tasks with hammertoe can be a pain to deal with. Though this condition can be treated, you must take swift action as this will not go away on its own. The longer you wait, the more likely you will need more extreme forms of treatment. Our podiatrist in East Meadow will determine what is best for you based on the type of hammertoe you are dealing with.
FLEXIBLE HAMMERTOE
When caught early enough and the toe is still flexible, mild forms of treatment such as exercise and lifestyle changes can be used. These include:
Picking up marbles with your toe
Gently stretching the toe several times a day
Switching to footwear with low heels
Using custom-made shoe inserts
RIGID HAMMERTOES
Should you wait until the toe is no longer flexible to seek help, surgery may be the only form of treatment left to correct the problem. Different procedures that may be done include:
Arthroplasty – removing half the joint under the crooked part of the toe
Tendon transfer – tendons from under toe are moved to help with the straightening
Weil osteotomy- shortening of the metatarsal bone and insertion of medical hardware to aid with treatment
PODIATRIST IN EAST MEADOW
Hammertoe is a very manageable condition when taken care of immediately! Waiting to do so can lead to a longer recovery process. After knowing this, why would you wait to seek out help? Our Podiatrist in East Meadow can straighten your toes before surgery is required. Reach out today and start this process!
---
WHAT ARE CLAW TOES?
There is a wide misconception on how someone can develop claw toes. Many people often blame their claw toe on wearing shoes that push your toes together, such as high heels or shoes that are too tight and small. Claw toe occurs when there is nerve damage, which is caused by diabetes or alcoholism. This will then result in your muscles becoming weaker in your foot. Essentially, claw toe is when your toes dig down into your soles, which can be excruciatingly painful. If claw toe is not treated it can result in more pain or a lifetime deformity. The best way to battle this condition is by contacting our podiatrist in East Meadow if you want to properly treat your claw toe. Cherrywood Foot Care will ensure your feet are healthy and comfortable to move around in.
CAUSES AND SYMPTOMS OF CLAW TOES
There are a variety of causes and symptoms that come along with claw toe. These causes include:
Certain shoes – Likely to develop in shoes that are too tight or are high heels.
Injuries – If you've suffered a broken toe, it is more prone to developing into a claw toe.
Toe length – If your second toe happens to be longer than your big toe then you are more prone to claw toe.
Certain diseases – More likely in people who have arthritis or diabetes.
Genetics – Sometimes it runs in the heredity of a family.
As it is quite clear, there are many different ways that someone can get claw toe. Some symptoms of claw toe are:
The toe is bent
Pain in the toe
Calluses on the middle joint of the claw toe
Swelling
Redness
Inability to straighten the toe
Open sores (only in severe cases)
Everyone must be aware of the causes and symptoms of claw toe. If you have claw toe and do not get it treated, it will worsen and potentially stay permanently. If you suffer from any of these causes or symptoms, please contact our podiatrist in East Meadow.
TREATMENT FOR CLAW TOES
There are a few forms of treatment that can help heal claw toe. Some things you can do to treat your claw toe are:
Wear different shoes
Wear splint
Visit a podiatrist
Surgery
These are the four main treatments that are typically done when someone has a claw toe. If you want to look more into these treatments, contact one of our podiatrists in East Meadow.
CONTACT OUR PODIATRIST IN EAST MEADOW
If you or a loved one suffers from claw toe, book an appointment with Cherrywood Foot Care today! Our podiatrists in East Meadow will get you walking comfortably in no time!
---
DIRECTIONS TO OUR PODIATRIST IN EAST MEADOW
VIA SOUTHERN STATE PARKWAY HEADING EAST
Continue driving east on Southern State Parkway
Take exit 25S to merge onto NY-106 S/Newbridge Rd toward Bellmore
Merge onto NY-106 S/Newbridge Rd
Turn left onto Jerusalem Ave
Destination will be on the left
VIA SOUTHERN STATE PARKWAY HEADING WEST
Head west on Southern State Parkway
Take exit 28S for Wantagh Avenue S toward Wantagh
Merge onto Wantagh Ave
Turn right onto NY-105 W/Jerusalem Ave
Destination will be on your right
VIA WANTAGH STATE PARKWAY HEADING SOUTH
Head south on Wantagh State Parkway
Use the left lane to take exit W4E for Southern State Parkway toward Eastern LI
Merge onto Southern State Parkway
Take exit 28S for S Wantagh Ave toward Wantagh
Turn right onto Wantagh Ave
Turn right onto NY-105 W/Jerusalem Ave
Destination will be on your right
VIA WANTAGH STATE PARKWAY HEADING NORTH
Head north on Wantagh State Parkway
Take exit W4 E for Southern State Parkway E toward Eastern LI
Merge onto Southern State Parkway
Take exit 28S for S Wantagh Ave toward Wantagh
Turn right onto Wantagh Ave
Turn right onto NY-105 W/Jerusalem Ave
Destination will be on the right
SCHEDULE YOUR APPOINTMENT BY CLICKING THE BUTTON: