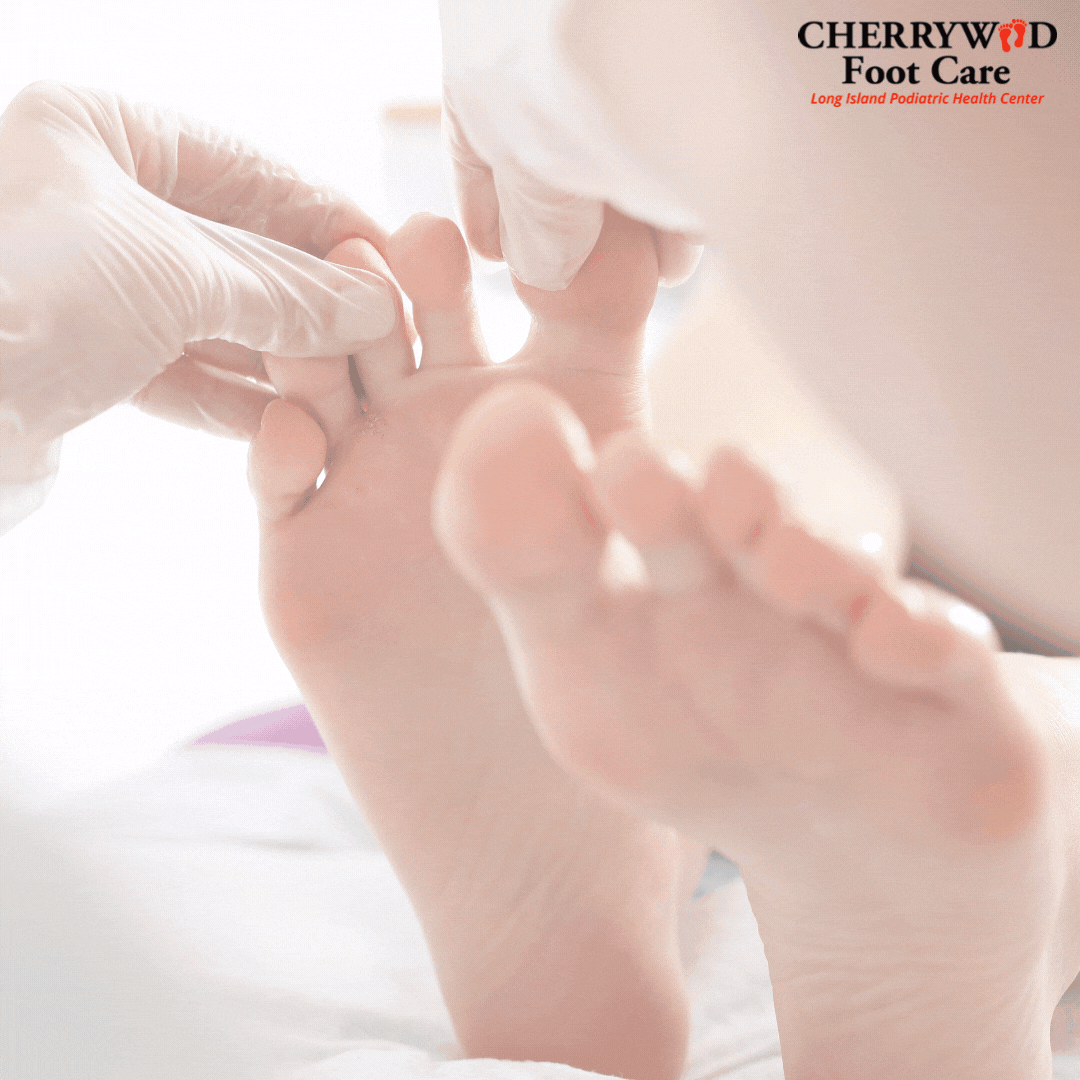 10 Feb

2023 Best of Long Island – Best Podiatrist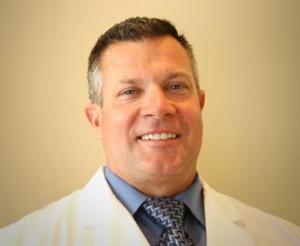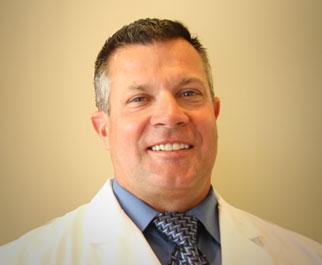 For the thirteenth year in a row, Dr. Joseph Burke, DPM, FACFS, ABPOPPM of Cherrywood Footcare on Long Island has been voted Best Podiatrist on Long Island! Every year, Bethpage Federal Credit Union sponsors contests across a wide variety of industries in order to find the best businesses on Long Island. With votes held in virtually every type of business, the competition is strong, and the award is prestigious. Dr. Burke continues to lead with his strong knowledge of podiatry, and top-notch staff to help patients with a wide variety of podiatry needs. There are many factors that contribute to Cherrywood Footcare's nine-year win of Best Podiatrist on Long Island. All of which aim to ensure top quality foot care for all patients. To receive this award, Dr. Burke competed against several other podiatrists in the Long Island area. Local businesses are nominated by customers, and the winners are voted on by members of the community. This award serves as a great way for community members to engage with local businesses. Don't hesitate to contact our Foot Doctor on Long Island.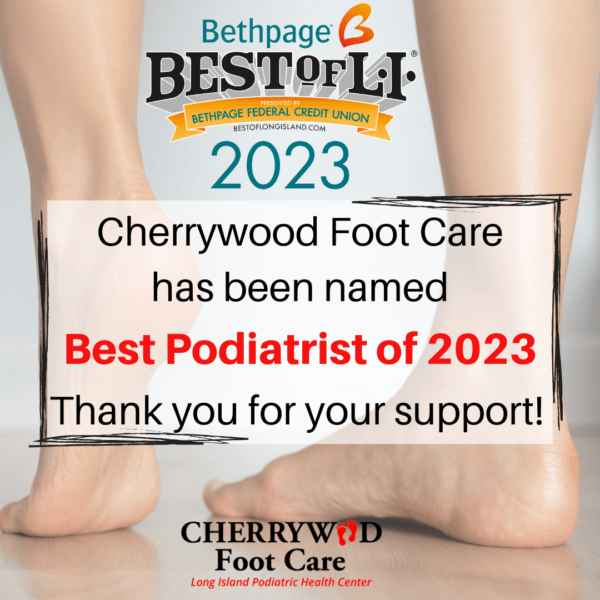 To ensure patients receive the latest, most effective podiatry treatment methods, Cherrywood Footcare uses the most up-to-date equipment and treatment. This includes a state of the art operation room for many different surgical procedures, powerful X-Ray machines, and various laser treatments specifically for the feet. Cherrywood also specializes in many different types of foot care. These include diabetic foot care, orthotics fitting, ultrasound and x-ray exams, and shockwave therapy for the feet. These are just some of the footcare services Cherrywood Footcare of Bellmore has to offer.
Our Foot Doctor on Long Island
To learn more about the Best Podiatrist on Long Island take a look at Cherrywood's website, or contact via phone for any further questions, or to make an appointment. The office is located on Jerusalem Avenue in Bellmore, but it serves all of the following communities:
Interested In Booking An Appointment? Visit Our Zocdoc Page By Clicking The Button Below:
Cherrywood foot care shows nothing but professionalism. Their staff is compassionate, knowledgable, and they put their best interest into their patients. I couldn't be happier with my decision in choosing them and without a doubt would recommend Cherrywood.

I had a great experience here. Prompt, courteous and great service. I highly recommend Dr. Papathomas. Shes's real, down to earth and knowledgeable.

Staff and doctor were great... very caring and fun staff... great experience

Would recommend this place to anyone! Their team was very experienced and professional. They helped figure out the best treatment option for me and made me feel very comfortable. I will definitely be going back for all my foot care needs!

I called Cherrywood foot care this morning after being in pain for three weeks. It was. an amazing experience from the office to the Doctor. They had me come right in and helped me through the paperwork easily. Dr. Spinner then saw me and listened to my problem and determined what had to be done. I. Feel less pain and felt like someone finally listened and helped me. From the bottom of my heart thank you Dr. Spinner and staff. Best podiatrist I ever went to.

They have a great team of doctors. Also the staff is top notch. I can say enough about the office. If it's an emergency they always make a way to fit you in without waiting a long time
Summary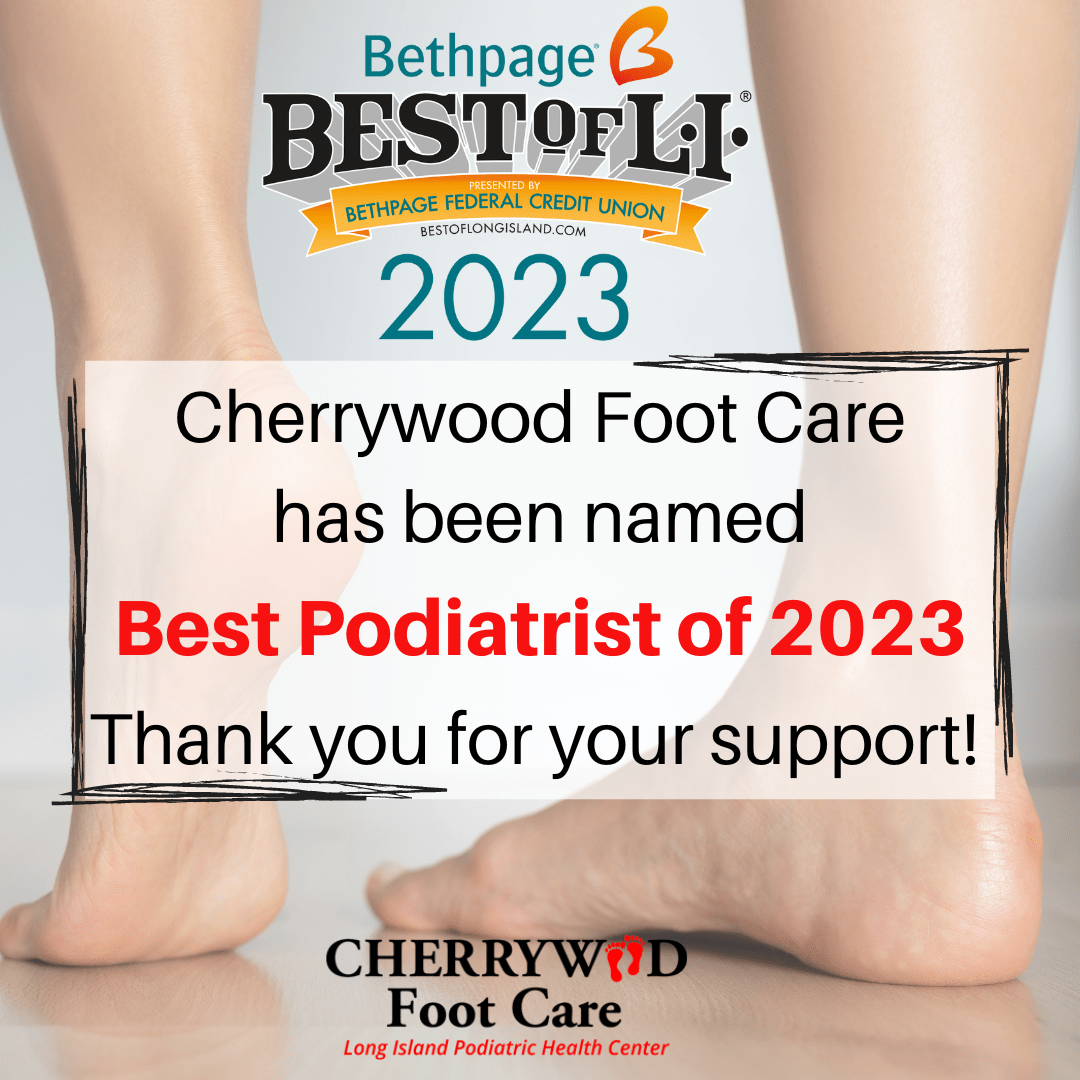 Article Name
2023 BEST OF LONG ISLAND - BEST PODIATRIST
Description
For the twelfth year in a row, Dr. Joseph Burke of Cherrywood Footcare has been voted Best Podiatrist on Long Island! Contact our podiatrist in Nassau County today!
Author
Cherrywood Foot Care Staff
Publisher Name
Publisher Logo