Dr. Joseph Burke, DPM, FACFS, ABPOPPM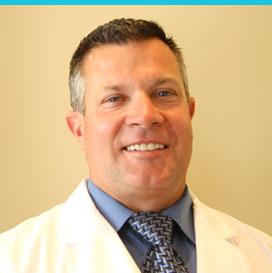 Cherrywood Foot Care has been a staple of the Long Island community for more than a quarter-century. The practice operates a state-of-the-art facility in the Wantagh/Bellmore area incorporating all the latest podiatric advancements.
Dr. Burke's interest in podiatry began because of his high school and college experience in track at Rutgers University. Requiring foot treatment himself, Dr. Burke realized an interest in the profession. Upon completion of a double major in biology and psychology at Rutgers, he entered the New York College of Podiatric Medicine, where he was honored magna cum laude in 1985, before successfully completing a surgical/medical residency program at Peninsula Hospital Center in New York.
Dr. Burke is board certified in two specialties in podiatry and is a fellow of both The American Academy of Foot Surgeons and The American Academy of Foot Orthopedists and Primary Podiatric Medicine. He is a diplomat of The American Board of Podiatric Surgery and the American Board of Podiatric Orthopedics and Primary Podiatric Medicine.
Dr. Burke specializes in the biomechanics of the foot, including custom-orthotics therapy and surgical correction of foot deformities. He has advanced training in specialized podiatric techniques including Shockwave Therapy for heel pain and a minimally invasive surgical technique called Endoscopic Plantar Fasciotomy, using micro cameras. His office is one of the first to use the new Noveon Laser Therapy in the treatment of fungus toenails.
Dr. Burke is a member in good standing at both of the hospitals he is associated with: North Shore at Syosset Hospital Center and St. Joseph Hosptial. He is also associated with the Nassau County Podiatric Medical Association.
Dr. Burke is married, remains fit as a recreational runner, enjoys boating and is a certified scuba diver.
Dr. Erica Papathomas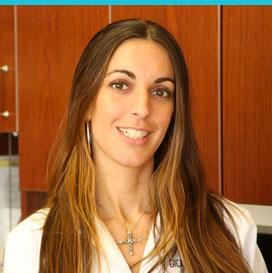 Erica Papathomas, DPM graduated from St. John's University with a Bachelor of Science degree in biology as a major and chemistry as a minor. She then attended the New York College of Podiatric Medicine, where she graduated with her DPM with honors. Thereafter, she received her Podiatric surgical training at Mount Sinai Hospital, which included an orthopedic trauma rotation working closely with high ranked podiatric and orthopedic surgeons. Dr. Papathomas is well trained in both forefoot and rearfoot surgery.
Dr. Papathomas is licensed in New York and board certified by The American Board of Podiatric Surgery in foot and ankle surgery. She is a member of The American Podiatric Medical Association. Dr. Papathomas is currently on staff at Mount Sinai Hospital of Queens and St. Joseph Hospital in Bethpage.
Integrity, teamwork, leadership and excellence represent essential principles in every aspect of her life. Dr. Papathomas applies and upholds these standards as a dedicated student, resident, and an active contributor to the community.
Dr. Marcus Shapiro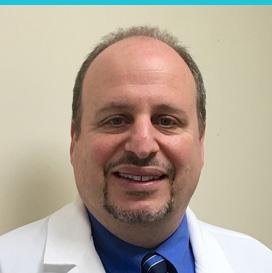 Marcus Shapiro, DPM received his Bachelor of Science degree in Psychology from Syracuse University. He continued his education at Temple University School of Podiatric Medicine where he graduated in 1995. He completed 3 years of surgical training and has been in practice since then. Doctor Shapiro is well versed in all aspects of Podiatric Medicine and Surgery and always stays current in the latest treatments, both in the medical field and its relevance to Podiatric medicine and surgery. Doctor Shapiro has over 18 years of private practice experience and takes great pride in helping and treating his patients. He always puts the best interests of his patients first. When Doctor Shapiro is not working, he enjoys spending time with his lovely wife and daughter, as well his friends. He enjoys playing golf, watching football, and gardening with his daughter.
Dr. Frank Spinner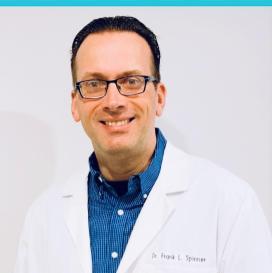 Born and raised in Brooklyn, NY, Dr. Spinner received a Bachelor in Science degree at St. Joseph's College Brooklyn. He then went on to receive his doctorate from the New York College of Podiatric medicine in 1998. Dr. Spinner completed his residency training in Podiatric Medicine and Surgery at the Brooklyn Veterans Affairs Medical Center. Since completing training, Dr. Spinner has been practicing privately for over twenty years in both Brooklyn and
Long Island, serving the communities he grew up in.
Patients visiting Dr. Spinner can
receive
a full range of podiatric services. Through the years Dr. Spinner has practiced in wound centers as well as an office that specialized in treating children with biomechanical conditions. An aspiring athlete himself, he takes a special interest in managing sports injuries and strives to get athletes of all ages to compete at their best as
quickly as possible.
In his free time, Dr. Spinner enjoys spending time with his wife and three children. He is a recreational runner and aspiring martial artist, training in Muay Thai and mixed martial arts for the past 5 years.