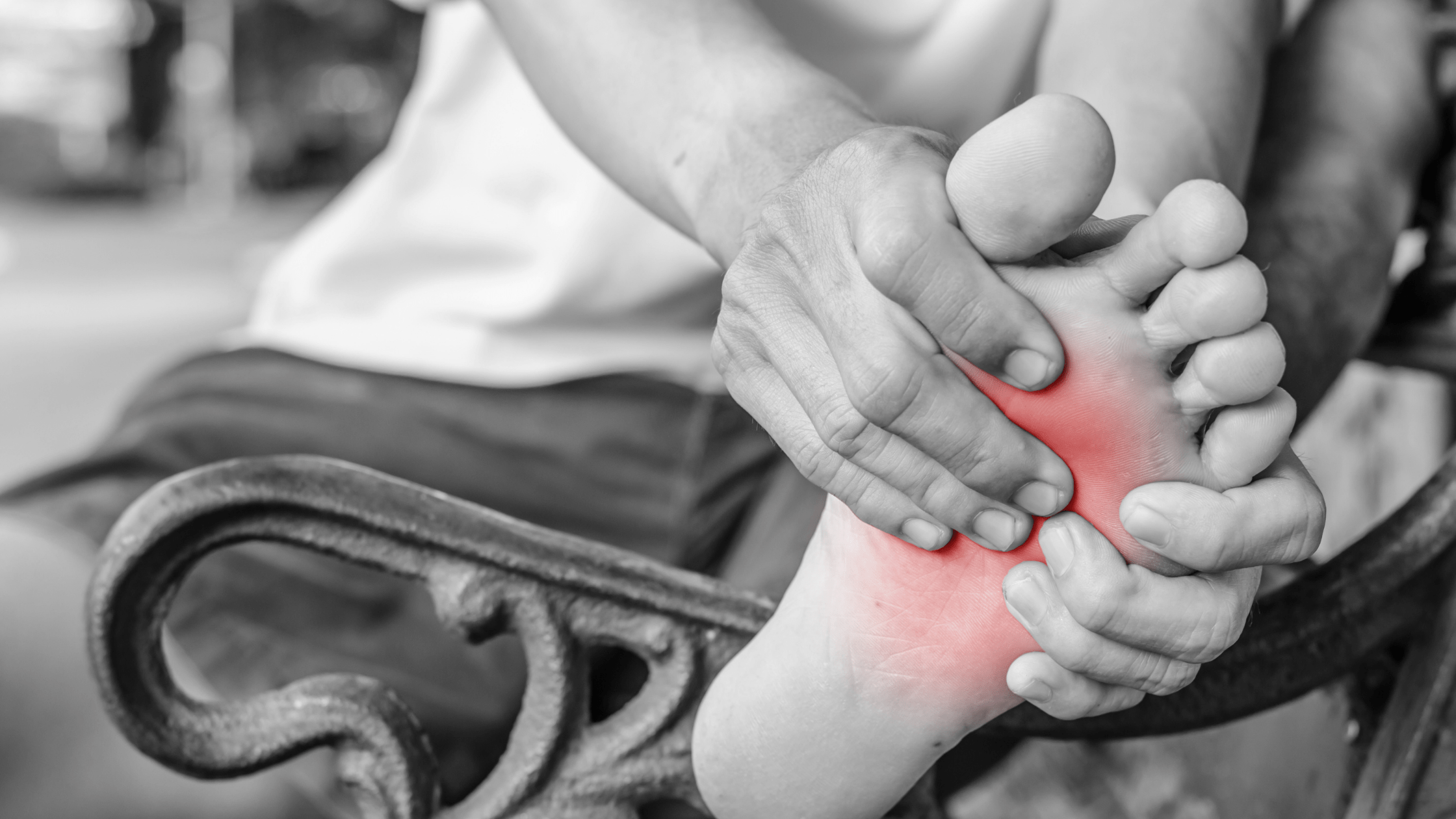 10 Mar

Recovering from Bunion Surgery

A bunion is an unsightly bony bump that forms at the base of your big toe. The most common cause of bunions is wearing shoes that are too tight and also put pressure on your big toes. Bunions can be extremely painful, and you might consider surgery to have them removed. Our team at Cherrywood Foot Care are experts at performing bunion removal surgery. The recovery time for this procedure can be long, so continue reading to learn more about this process.
Recovering From Bunion Surgery
Before discussing the typical recovery timeline for bunion surgery, we want to point out an important caveat. Every individual recovers differently. Some people heal faster than others. This all depends on your general health, age, the severity of your case, the type of bunion surgery, and how well you follow post-op care instructions.
Most people do not have to go under general anesthesia during a bunion removal surgery. An ankle block is used to numb below your ankle, but you will likely be awake for the procedure. Once the area is numb, your surgeon will remove the bunion and repair your foot. The most common types of bunion procedures are the following:
Osteotomy.
Exostectomy.
Arthrodesis.

After the procedure, we will bandage up your foot, and you will be taken to the recovery room. There, your heart rate will be monitored as the anesthesia wears off. In most cases, you can go home after a few hours in recovery. But just to reiterate, all cases and procedures can be different from a patient to patient standpoint.
As previously mentioned, everyone recovers differently from bunion surgery. Recovery usually takes about six to eight weeks, but it might take four to six months to make a full recovery from this surgery. You will likely need to wear a surgical boot or cast to protect the foot throughout the first few weeks of your surgery. You will also likely have to shower carefully to avoid getting your stitches wet. After the cast is removed, you will probably need a brace to support your foot for further healing. You may also need to use crutches for assistance, as bearing weight on your foot could be problematic. It may help if you keep off your afflicted foot as much as you can and ice it regularly to reduce swelling and inflammation. You may need to anticipate that your foot will be swollen for a few months post-op. You may also need to participate in therapeutic exercises to improve strength.
Contact Us
At Cherrywood Foot Care, we have performed many successful bunion removal surgeries. Our team will look after you and your feet to make sure you receive the best care possible. To learn more about this procedure, contact our office today!