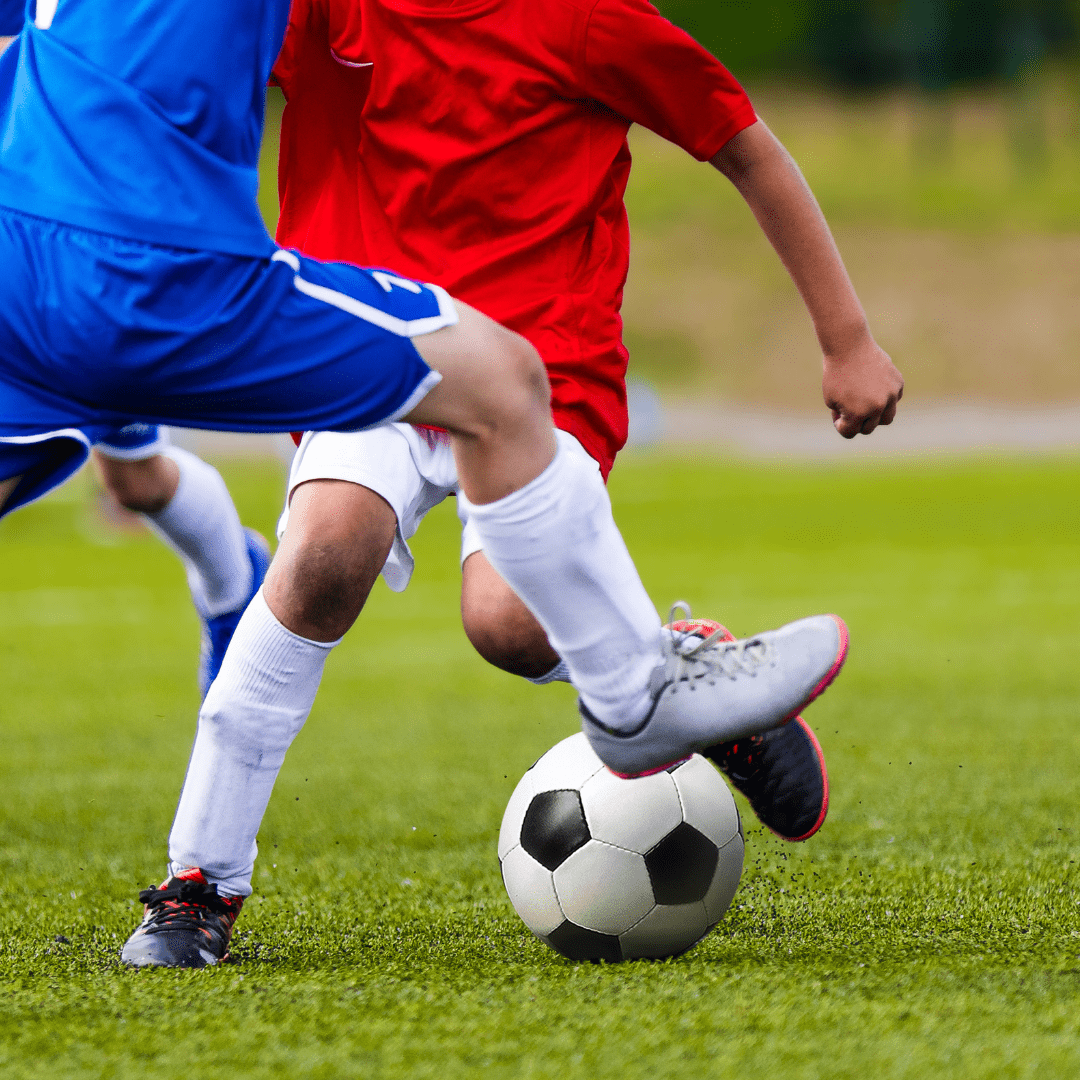 15 Aug

Preparing For The Fall Sports Season

At Cherrywood Foot Care, we understand the importance of caring for your feet and overall well-being to optimize your performance on the field. As the summer season winds down, many athletes are preparing for fall sports. Our experts would like to share some helpful advice to help you stay ahead of the game and ensure a successful and injury-free season.
Preparing For The Fall Sports Season
Before jumping into the fall sports season, knowing the best ways to protect your feet and ensure optimal performance is crucial. Here are some tips from Cherrywood Foot Care to help you prepare for fall sports:
Choose the Right Footwear – Proper footwear is crucial for any athlete, especially during the fall sports season. Invest in high-quality athletic shoes that provide excellent support, cushioning, and stability. Each sport may have specific footwear requirements, so choose shoes for your particular activity. Consult our podiatrist or a knowledgeable salesperson to find the perfect fit for your feet.
Gradually Increase Training Intensity – To avoid overuse injuries, it's important to gradually increase your training intensity as the season approaches. Sudden spikes in activity levels can strain your muscles and joints excessively, increasing the risk of injuries. Slowly build up your training regimen over several weeks, allowing your body to adapt and strengthen gradually.
Cross-Train and Incorporate Rest Days – Cross-training is an excellent way to improve overall fitness, prevent boredom, and reduce the risk of overuse injuries. Swimming, cycling, or yoga can help strengthen different muscle groups while giving your primary sport-specific muscles some well-deserved rest. Additionally, include regular rest days in your training schedule to allow your body ample time for recovery.
Practice Proper Foot Care – Your feet are the foundation of your athletic endeavors, so taking good care of them is crucial. Trim your toenails regularly to prevent ingrown nails and infections. Wear moisture-wicking socks to keep your feet dry and prevent blisters. If you experience any foot pain or discomfort, don't ignore it. Seek professional advice from a podiatrist to address any potential issues promptly.
Listen to Your Body – One of the most important aspects of injury prevention is listening to your body. If you experience persistent pain, swelling, or other unusual symptoms, taking them seriously is crucial. Pushing through pain can worsen an injury and prolong your recovery time. Rest, seek medical attention, and follow the guidance of Cherrywood Foot Care to ensure a quick and safe return to your sport.
Contact Us
Cherrywood Foot Care is here to help you effectively prepare for the fall sports season and maximize your athletic performance. Be sure to contact us today to learn more and request an appointment.