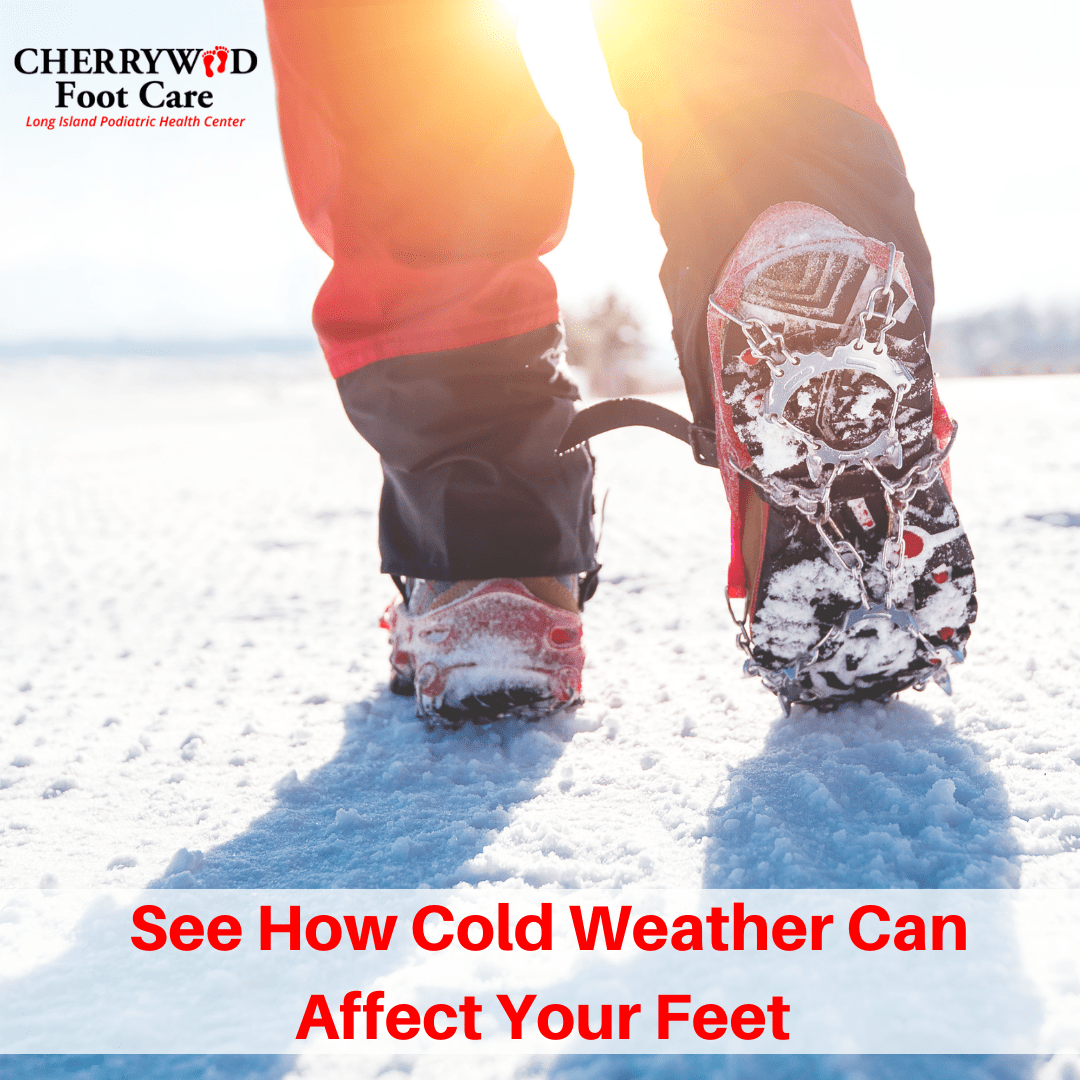 12 Dec

How Cold Weather Affects The Feet

Winter is finally here, and with the change in weather comes holiday celebrations, winter sports, and unfortunate cold weather foot pain. If you're worried about foot pain holding you back this winter, our team at Cherrywood Foot Care is here to help. Continue reading to discover how cold weather can affect the feet.
How Cold Weather Affects The Feet
Whether it's lingering foot pain or chronic conditions that act up without notice, foot pain tends to be on the rise during the frigid winter months. Temperature drops can dry out the skin and nails, leaving them weaker and more susceptible to injury. It can also affect circulation, which can be damaging to your feet. Footwear is another potential risk factor for developing pain, as ill-fitting shoes can cause compression and friction, resulting in blisters, bunions, or hammertoes. Some of the most common ways that frigid winter weather can affect the feet include:
Fractures – Breaks and fractures can occur due to a slip and fall on ice, or from a winter-sports-related injury. Use caution when hitting the slopes this winter, and tread carefully on slick walkways to avoid painful breaks and fractures.
Athlete's Foot – Your feet are usually bundled up in socks and boots all winter. Moisture from sweaty feet can cause athlete's foot. Wearing moisture-wicking socks and letting your shoes dry completely can help you avoid this issue.
Chilblains – This condition is caused by exposure to cold and results in the painful inflammation of small blood vessels in your feet. Keep your feet warm by wearing socks and shoes outdoors, and avoid walking barefoot inside.
Contact Us
If you are concerned about cold weather-related foot pain and injuries, Cherrywood Foot Care is here to help. Our expert podiatrists will perform a thorough examination and work with you to determine the best prevention plan and treat any pain or injuries that arise. Be sure to contact our office to learn more and request an appointment today!