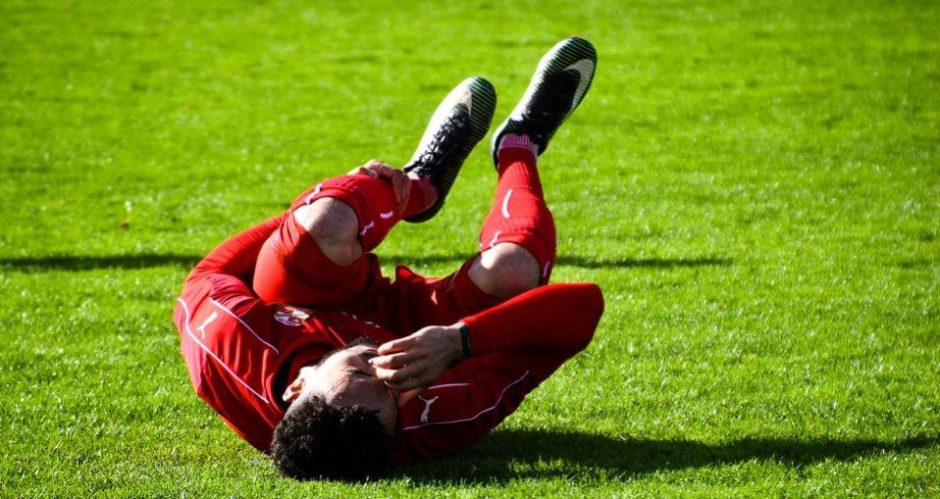 22 Oct

How To Avoid An Ankle Sprain While Playing Sports This Fall

With the fall sports season in full swing, who doesn't dread an ankle injury that can sideline them for weeks? When you thrive on being active, an ankle sprain can be devastating. At Cherrywood Foot Care, our team specializes in treating ankle sprains. Our dedicated podiatrists will do everything in their power to get your ankle back to full function so you can enjoy the rest of the fall sports season. Continue reading to discover how you can avoid an ankle sprain while playing sports this fall.
What Is An Ankle Sprain?
When the ligaments and tissues that support the ankle become overly stretched or torn, an ankle sprain occurs. It can happen to you when you twist your ankle while running or walking or if you land on your foot awkwardly. As an athlete, you place significant stress on your feet and ankles as you move about the field. Some of the signs of an ankle sprain include:
Swelling.
Soreness.
Pain.
Difficulty bearing weight on the ankle.
Bruising.
Our team will assess the severity of your injury to determine the best course of action to get you back on the field with your teammates this fall.
Avoiding Ankle Sprains This Fall
Many athletes look forward to the fall season to get back to playing the sport they love. If you've dedicated your time to training and preparing for this season, the last thing you want is an ankle sprain holding you back. Our team at Cherrywood Foot Care has compiled a list of helpful ways you can avoid an ankle sprain this fall:
Proper Warm Up – Perform dynamic movements before any athletic activity to warm up your muscles and avoid injuries.
Wear The Right Gear – You should be wearing sports-specific shoes that fit your feet and provide support. Our team can help you find the best shoes for your preferred activity.
Improve Ankle Strength & Flexibility – Exercising and stretching your feet and ankles can help you improve and maintain strength, balance, and flexibility in your foot.
Avoid Pushing Through Pain – If you are experiencing pain and soreness in your ankle, do not hesitate to seek treatment from our podiatrists. Pushing through ankle pain can worsen your condition and prolong your recovery.
Contact Us
By following some of these helpful tips, you can be sure that you're putting your best foot forward this fall. At Cherrywood Foot Care, our team is here to help you stay healthy and on your feet during any season. To learn more about avoiding ankle sprains, be sure to contact our team today!