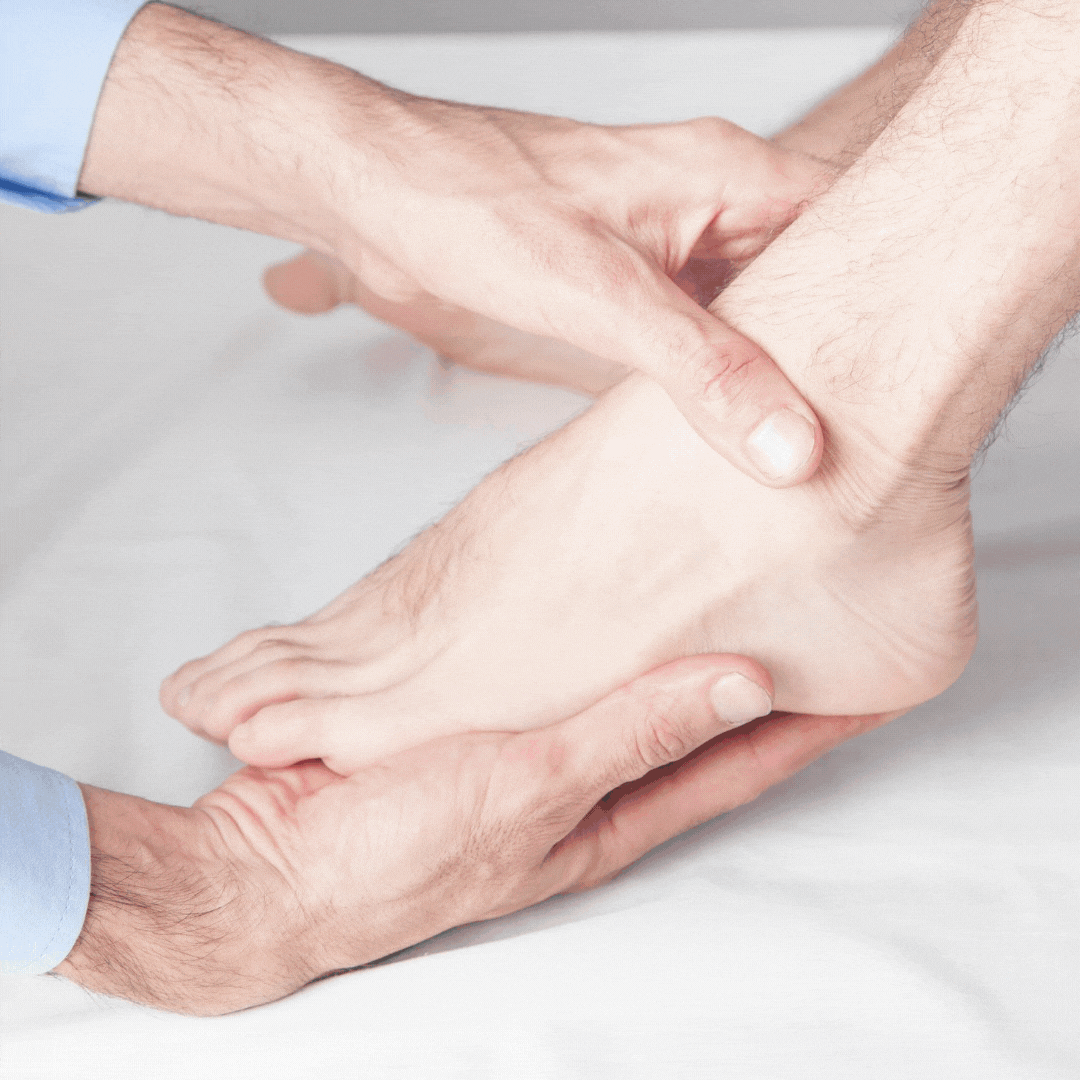 10 Feb

Why Does My Ankle Hurt In The Winter?

Your ankles are a critical component of your body's mobility. Acting as a hinge between the leg and foot, the ankle stabilizes on even ground and allows for movement over any terrain. Since the ankle has such a great range of motion, it is vulnerable to injuries and pain. At Cherrywood Foot Care, our experts treat various foot and ankle conditions that can arise during winter. Continue reading to discover more about ankle pain during this season.
Why Does My Ankle Hurt In The Winter?
The cold winter weather can take a toll on our feet and ankles, leading to pain and discomfort. Many people experience increased ankle pain in the winter due to colder temperatures that make muscles stiffer or when too much time is spent on icy surfaces. If you feel like your ankles are hurting more than usual during the winter months, seeing a podiatrist at Cherrywood Foot Care is essential. Our podiatrist can assess the cause of your ankle pain and help create an effective treatment plan that addresses the underlying issues. Here are some reasons why your feet and ankles may hurt more during the winter:
Unsupportive Footwear – Wearing uncomfortable or unsupportive shoes can lead to problems during any season. If you need to walk outdoors in slippery conditions, shoes without proper ankle support can exacerbate your pain and contribute to injuries like sprains or strains.
Weight Gain – Many people put on a few extra pounds over the holiday season, which can put excess strain on the arches. This can contribute to foot and ankle pain.
Weather – Cold weather can increase joint aches and pains throughout the body. Temperature drops can cause the joint tissues to contract and pull on nerve endings, leading to pain. It can also intensify heel and arch pain.
Even if you are not experiencing ankle pain right now, seeing a podiatrist in the winter is crucial to ensure your feet and ankles are healthy. Our podiatrists can assess any potential risk factors that may increase your chances of experiencing ankle pain in the future. We can also provide tips on how to best protect yourself from ankle injuries when walking on icy surfaces or engaging in winter sports.
Contact Us
Cherrywood Foot Care is here to help our patients stay healthy and avoid undue pain during the cold winter months. Regardless of the weather, your foot and ankle pain is never normal. If winter aches and pain are getting in the way of your activities, contact our office and schedule an appointment with our podiatrist!