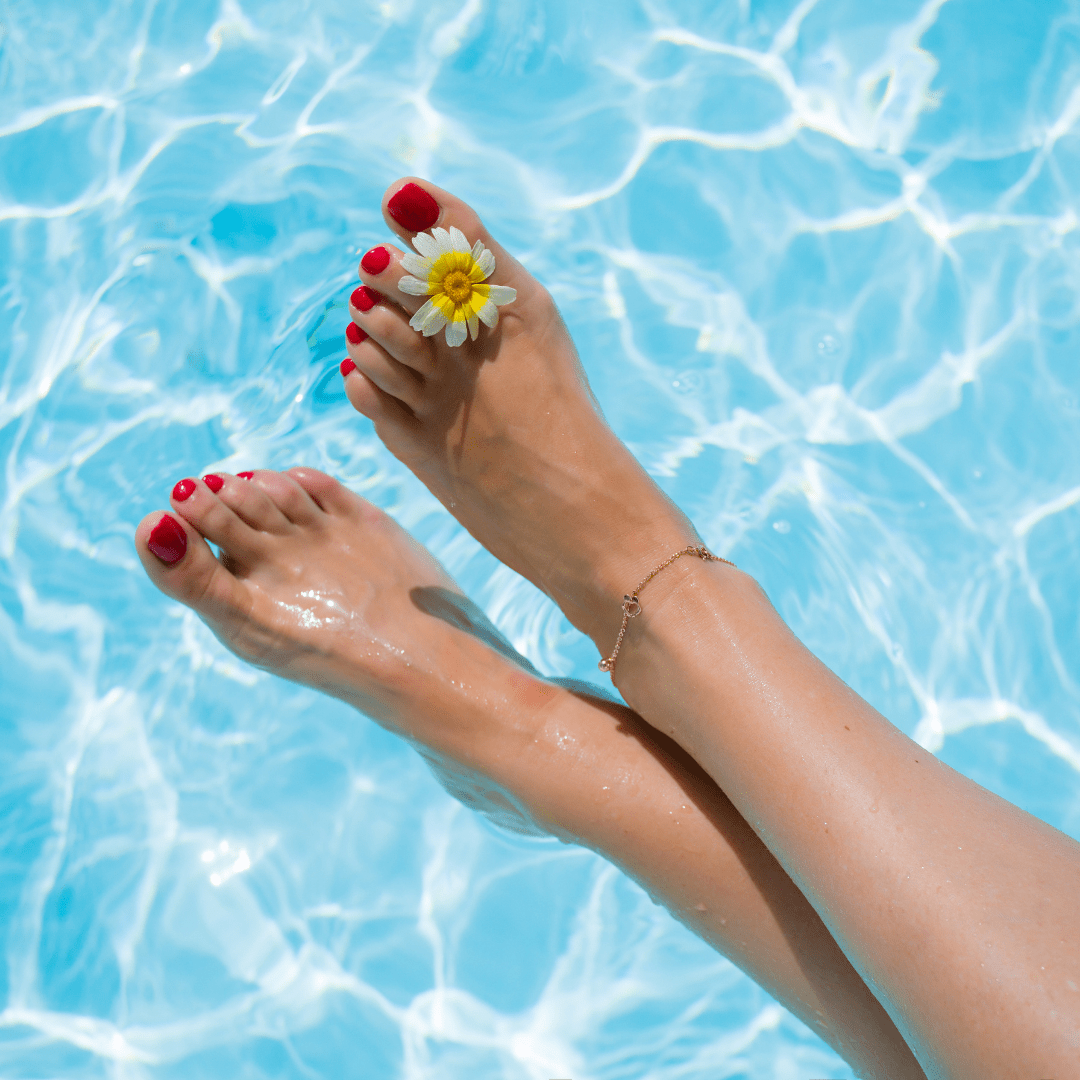 13 Jul

Summer Foot Care Tips

Summer is finally here! The nice weather has everyone wanting to show off their favorite sandals at the beach or pool, but to do this, we need to keep our feet looking and feeling their best during these summer months. Before you venture out to enjoy the ocean breeze, our team at Cherrywood Foot Care would like to put your mind at ease with our summer foot care tips! Continue reading to learn more!
Summer Foot Care Tips
Summer is the season for fun, sun, and bare feet, but it can put your feet at risk for harm. Fortunately, there are plenty of ways to prevent common summer foot problems so that you can enjoy a fun-filled summer free from foot pain and injury. Here are some summer foot care tips from our team at Cherrywood Foot Care:
Sun Protection – You know you must put sunscreen on your face and body to prevent cancer and skin damage, but are you applying SPF to your feet? The tops of your feet are often exposed to the sun, so it's crucial to apply sunscreen to your feet just as you would any other area of the body!
Avoiding Infection – Your bare feet may be on display this summer, leaving you at risk of exposure to bacteria, germs, and fungus in public places. These factors are the culprits of infections like plantar warts or athlete's foot. If you choose to go to the public pool this summer, wear shoes in shared areas. Also, make sure you are thoroughly washing and drying your feet with soap and water and clean in between the toes.
Pedicure Safety – If you plan to go to the nail salon this summer, ensure you are properly pampering yourself. When getting a pedicure at a salon, make sure the tools are properly sanitized, as fungus can be transferred through these tools. Remove your toenail polish frequently to give your nails a break. Trimming your toenails straight across is essential to avoid painful ingrown toenails.
Contact Us
Whether your summer plans include a vacation or enjoying time at home, these tips can help you achieve peace of mind. Our team at Cherrywood Foot Care is here to keep your feet healthy all summer long. If you have questions about foot care or notice any abnormalities in your feet, be sure to contact us or schedule an appointment!