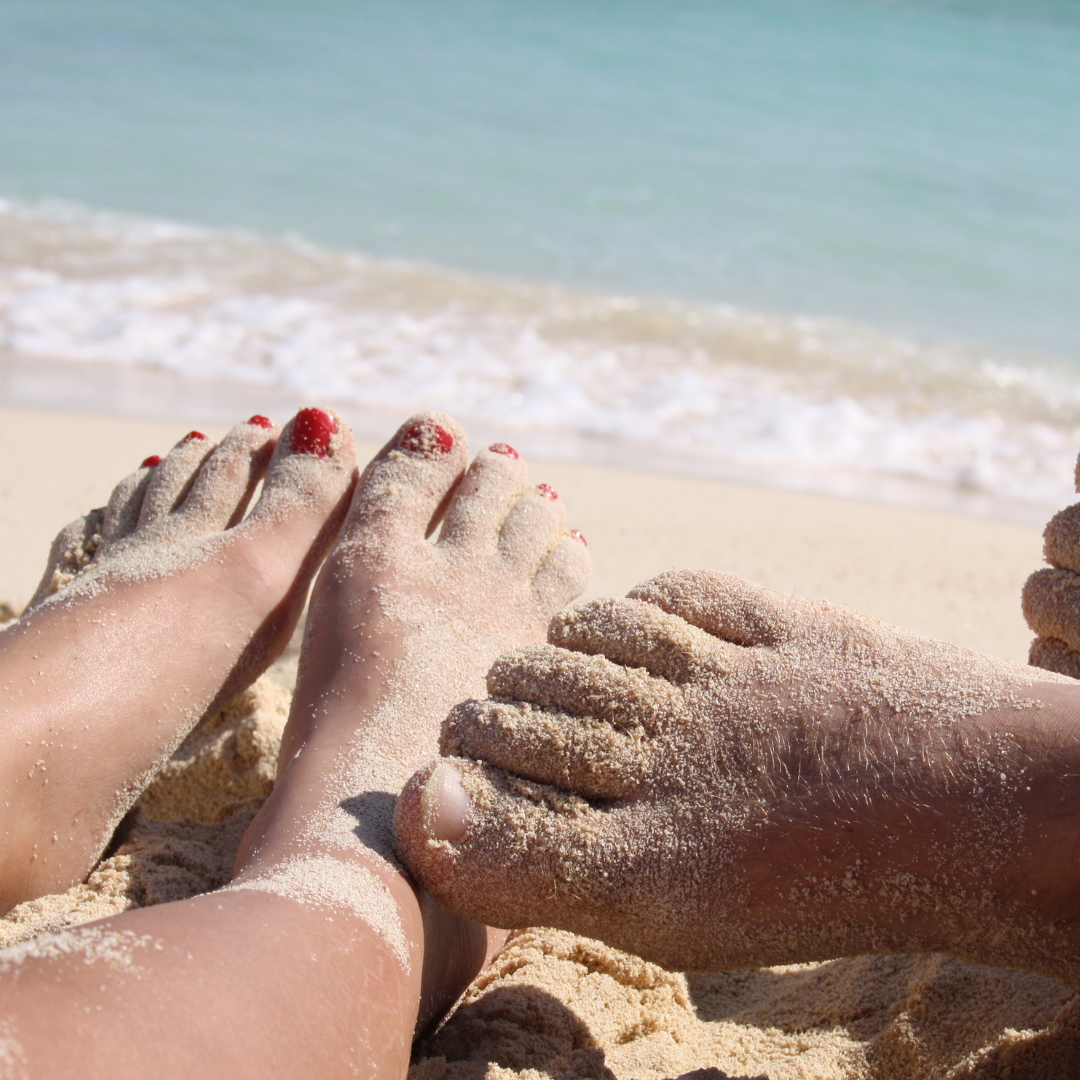 21 Jul

Keeping Your Feet Safe At The Beach

When packing your beach bag, you'll likely include the essentials like towels, sunscreen, chairs, and umbrellas. However, is beach foot care missing from your checklist? At Cherrywood Foot Care, our team would like to share vital information about keeping your feet safe at the beach this summer! Continue reading to learn more!
Keeping Your Feet Safe At The Beach
With summer in full swing, your foot health is probably the last thing on your mind. While the beach is a great place to spend your time, you may not realize that the beach can do a number on your feet. Whether it's getting injured from shards scattered in the sand or getting burned from the sun, your chill beach trip can quickly lead to foot pain. Before you head out to soak up the sun at the beach, consider the following beach foot care tips:
Protect Your Feet – Protecting your feet from cuts or wounds on the beach is not always an easy task. The sandy shores could be littered with sharp objects that could hurt your feet when walking on the beach. Be mindful of broken glass and seashells when walking, and watch your footing when walking around.
Sun Care – You may have liberally applied sunscreen to your face and body, but many people forget to apply sunscreen to their feet. Make sure to cover the tops and bottoms of your feet to protect them from sunburn and minimize your risk of skin damage or cancer.
Listen To Your Feet – Jogging, playing sports, and walking on soft sand can lead to painful foot injuries like heel pain, ankle sprains, and more. Wear appropriate athletic shoes to protect your feet and provide extra support and cushioning.
Contact Us
Breathing salty air, walking on the sand, and listening to the waves make for a great summer day. Stay mindful of your foot safety and health as you relax to maintain that calm feeling long after you leave the beach. If you experience any changes with your feet after a beach day, our team at Cherrywood Foot Care is here to help! Our team will evaluate your condition and provide prompt treatment to restore your foot health and relieve pain. To learn more beach foot care tips, be sure to contact us today!