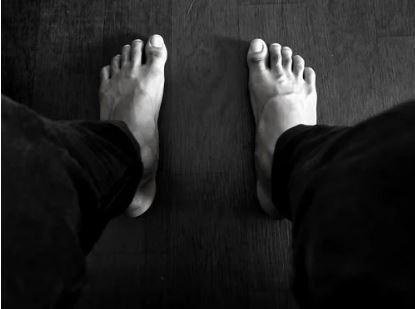 28 Dec

What Are The Signs Of Arthritis In Your Feet?

Did you know that there are over 100 different types of arthritis a person can suffer from? With so many variations of this condition, it stands to reason that at least some affect your foot health. Should this happen to you, our team at Cherrywood Foot Care will be there to help. Our expert podiatrists will let you know some signs that point to arthritis in your feet and how we can treat and manage them.
How Can Arthritis Affect The Feet?
The feet are made of an intricate network of bones, muscles, ligaments, and tendons, which all work in sync with one another to allow for movement. There are over 28 bones and 30 joints in each foot, meaning arthritis can strike in various ways. Some examples of where this condition takes place in the feet include:
The joint where the ankle and shinbone meet.
The joints that involve the heel bone, inner mid-foot bone, and outer mid-foot bone.
The joint of the big toe and foot bone.
Common Symptoms To Watch For
When arthritis is left unchecked for too long, it can cause permanent damage to the affected joint. That is why it is crucial that patients are able to catch the development of arthritis at an early stage. If you find yourself dealing with any of the below symptoms in your feet, it's time to consider scheduling an appointment with our team:
Tenderness.
Pain.
Limited range of motion.
Stiffness in the joint.
Swelling of the foot.
What Are The Treatment Options?
At Cherrywood Foot Care, we want our patients to know that we will help combat your arthritic symptoms in any way we can. Our main goal is to keep our patients healthy, and we have a variety of treatment options we can administer to allow this to happen. These treatment methods include the following:
Developing custom-made orthotics for our patients.
Providing braces to help support and stabilize the joint.
Prescribing anti-inflammatory medication.
Steroid injections.
In severe cases, surgical procedures.
Contact Us
Don't let arthritis-based pain take over your life. By contacting our team at Cherrywood Foot Care, you can receive the care needed to improve your quality of life. To schedule your first appointment, contact us today.