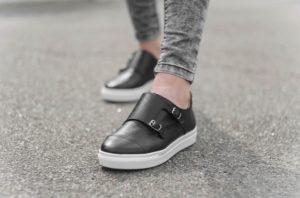 October is here, which means the change in season and the threat of slips and falls! Whether it's falling leaves or ice in the coming months, staying safe should be your top priority.
Custom orthotics are a great way of making you more steady on your feet. People often confuse over the counter insoles with custom orthotics, however, custom orthotics are made precisely with the condition of your feet in mind.
Custom orthotics can help make walking easier for a long day. They also reduce back pain and discomfort from standing too long. There are many reasons why podiatrists and other physicians recommend orthotics.
The many benefits of custom orthotics include:
Someone that has flat feet can benefit from orthotics because they help rebuild and support your feet so the arch in your foot can be back to a normal healthy position.

On the opposite spectrum people dealing with feet that have prolonged arches, that can lead to constant discomfort also. Custom orthotics can be made for those with high arches to distribute the pressure throughout the foot and provide relief so that certain areas of the feet are not left to take all the weight of your stride.

Lastly, someone dealing with bunions has to constantly deal with the bunion pressing against the side of their shoes. The orthotics are specially designed for your foot concerns, so they will realign your feet and take pressure off your specific trouble spots.
Custom orthotics help people with many other types of discomfort, such as uneven hip structure, or when one leg is longer than the other. If you find yourself dealing with any of these or any difficulty with walking due to discomfort, schedule an appointment at Cherrywood Foot Care to see how Custom Orthotics can help you.
Social Share