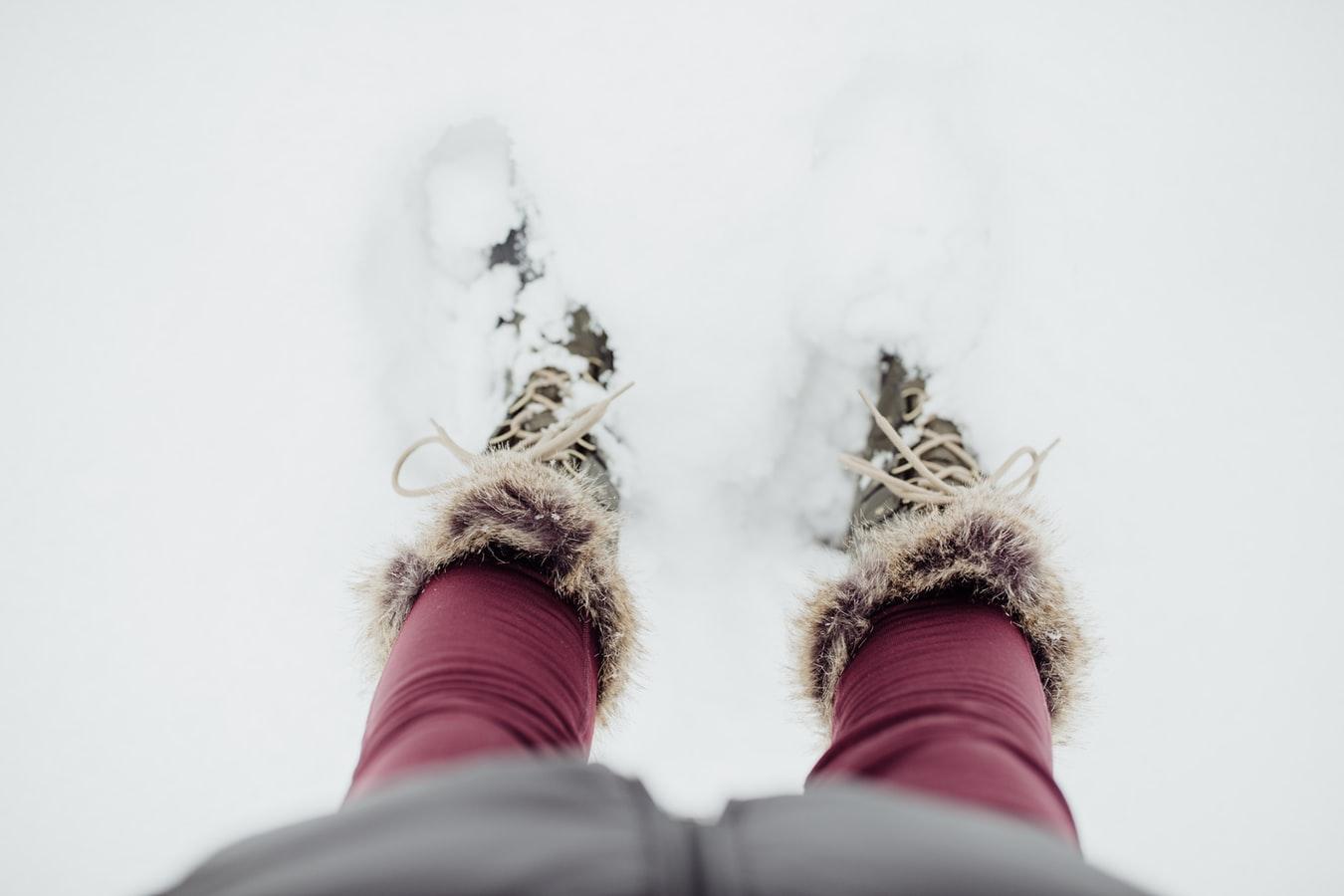 02 Dec

What Are The Best Types Of Shoes To Wear In The Snow ?

With winter officially upon us, it's time to start preparing for what comes along with it — snow! Odds are that once it snows, you won't be able to stay in your house until it has melted. This is why you must have the proper footwear to move about safely once the snow begins to fall. But what exactly should you be looking for in your winter shoes? Cherrywood Foot Care has the answers so you can find the best types of shoes to wear in the snow this winter!    

Shoes Made Of Leather or Faux Leather: Shoes made out of these materials are perfect to wear once the snow begins to fall. Due to their make-up, both leather and faux leather stop water from seeping into the inside of your shoes. This will keep your feet dry and warm, eliminating the potential for frostbite that is present when walking in the snow!
Shoes That Offer Proper Ankle Support: Snow is usually a slippery and uneven surface. As a result, one wrong step can lead to your ankle twisting in an unnatural position. If you're out hiking and end up spraining your ankle, it can put you in a very dangerous situation. Having proper ankle support from your shoes can help to avoid this issue, so you can trek on safely and confidently.
Shoes That Have Excellent Insulation: With the drop in temperature, it important you always remember to stay warm. Being exposed to snow can put you at risk for frostbite and hypothermia. You may already know to bundle up with a heavy jacket, hats, and gloves, but it's easy to forget that your feet need to be insulated as well! Shoes laced with fleece are an excellent option for anyone traveling outside by foot this winter.
Shoes With Good Traction: No matter the occasion, you must be sure that the traction on your footwear matches the activity you're partaking in. Different activities in the snow can lead to varying levels of instability. For example, if you plan on going hiking, shoes with rigid crampons would be your best option. However, if you're merely going for a stroll down the block, shoes with microspikes will suffice nicely. Whatever the case, make sure your shoes are equipped with the proper traction!
Well-Fitting Shoes: Regardless of the weather, wearing well-fitting shoes can greatly reduce the risk of injury. Loose-fitting shoes can cause your foot to constantly slip inside the shoe as you walk. Well-fitting shoes can help eliminate some of the instability that comes with walking across the snow-covered ground.
Just because there is snow on the ground doesn't mean you should have to fall victim to injury. The team at Cherrywood Foot Care wants you to stay healthy and pain-free this winter season. By investing in the proper footwear for walking in the snow, you'll be able to set yourself up for a safe winter season. If you'd like to learn more about what types of shoes you should purchase this winter, be sure to contact us today!