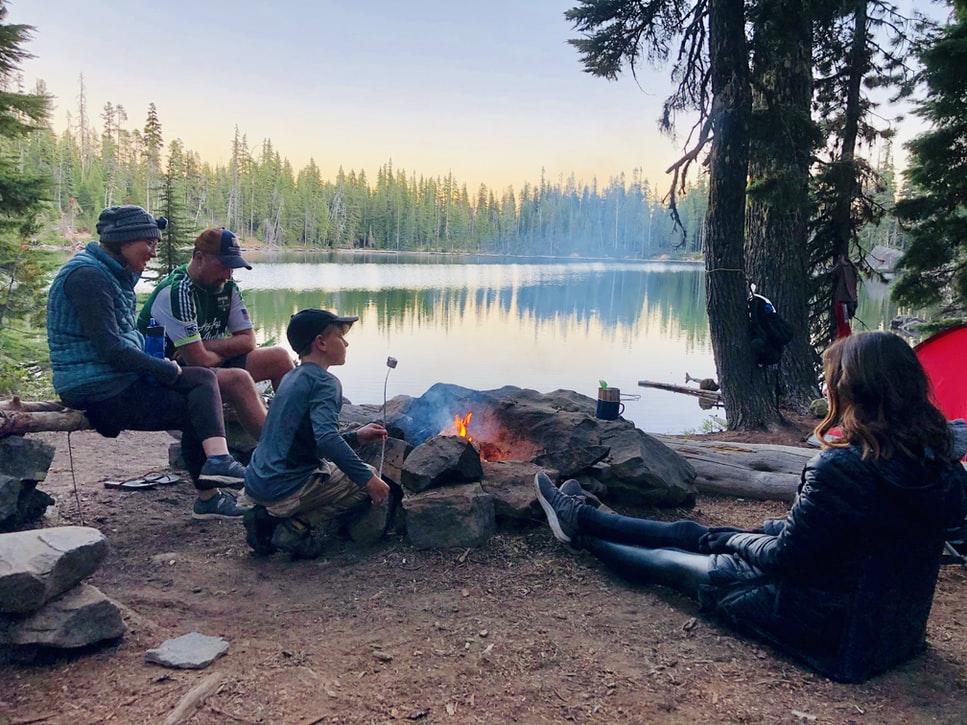 02 Oct

Proper Footwear For Hiking And Camping

With the air becoming crisper and foliage beginning to change color, now is a favorite time for many to go hiking and camping. While this can be an enjoyable experience, if you aren't careful, you can end up causing damage to your feet. At Cherrywood Foot Care, our team will help prevent this from happening. We'll let you know the proper footwear for hiking and camping trips and offer treatment should an issue still arise.
Common Hiking And Camping Foot Problems
Many campers and hikers can complete their trips without any issues arising. However, for some reason or another, this is not always the case. Some problems are minor inconveniences, while others can lead to serious foot complications. No matter which category you fall into, our team will be able to help. If you fail to wear the proper footwear, you put yourself at risk for the following:
Ingrown toenails.
Foot fungus.
Blisters.
Ankle sprains.
Plantar fasciitis.
General pain and discomfort.
What To Wear
The easiest way to prevent foot problems from occurring when going hiking or camping is to wear the appropriate foot care for your trip. If you're unsure of what to do, you're in luck, as our team would like to share this information with you. When it comes to wearing proper footwear for the wilderness, we recommend focusing on the below:
Choose boots that fit snugly on your feet.
Wear socks that wick away moisture and protect your feet from the cold.
Boots should offer both ankle and arch support.
Don't wear footwear that allows your feet to slide around on the inside.
Consider wearing ankle braces if you have weak joints.
How Our Team Will Help
At Cherrywood Foot Care, our team is well versed in treating ailments of the foot. If you've recently gone hiking or camping and have come back with a problem, our team will help. We'll perform a full evaluation of your condition before determining what the best route for treatment is for your injury. Examples of the treatment methods we can implement include:
Laser treatment.
Extracorporeal shock therapy.
Cryotherapy.
Custom orthotics.
In extreme cases, surgery.
Contact Us
Nobody wants to have their hiking or camping trip ruined by a foot problem. When working with our team at Cherrywood Foot Care, you'll be doing your part to help you avoid this situation. To learn more about the proper footwear for these activities, or to schedule an appointment for care, contact our team today.