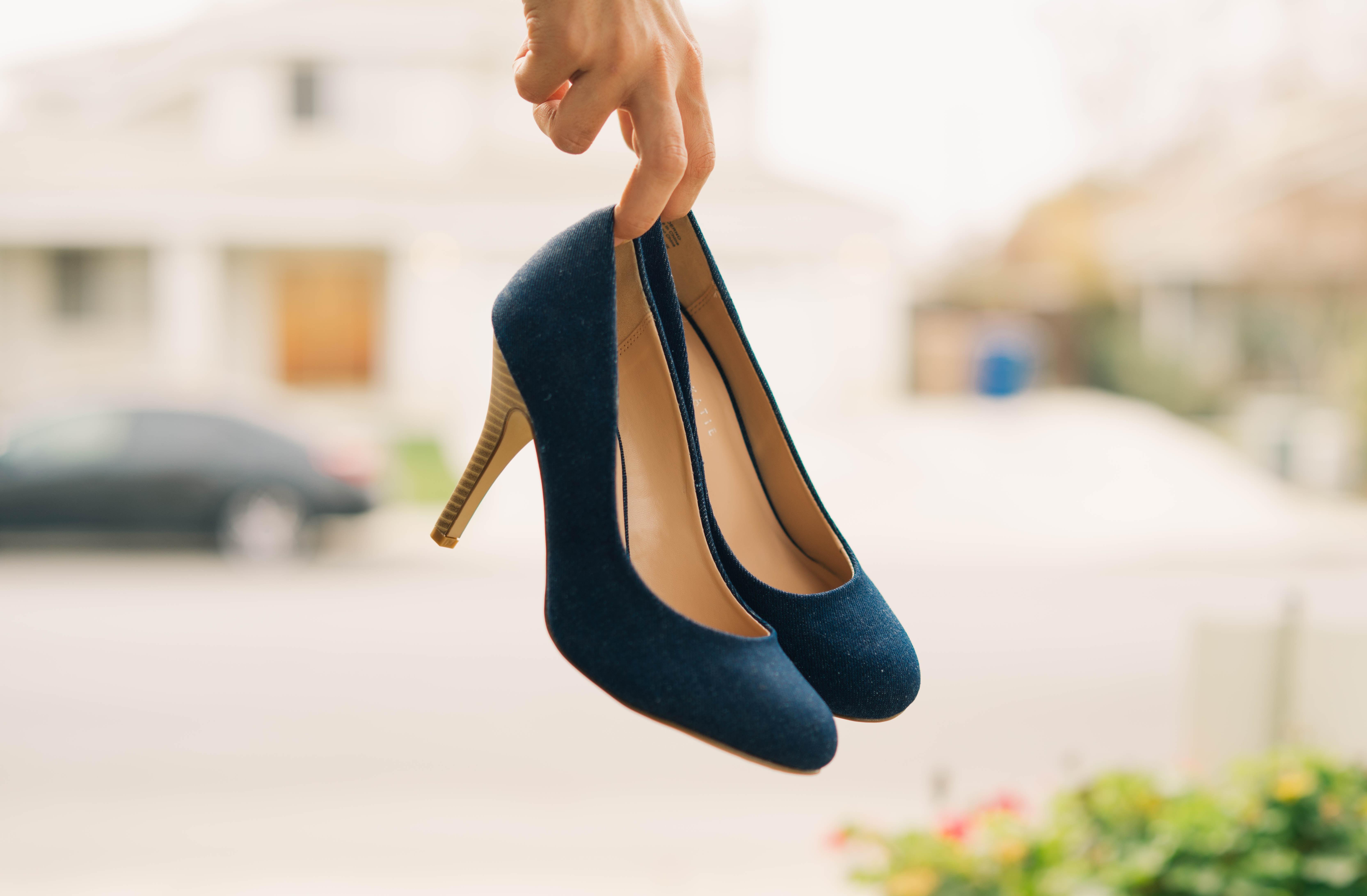 08 Nov

Can the wrong shoes cause ingrown toenails?

An ingrown toenail occurs when the nail begins to grow into the skin instead of over it. This complication can be extremely painful and can have many different causes. If they go untreated, ingrown toenails can become infected and have symptoms such as swelling, extreme pain, and sensitivity to touch. Typically, they are seen in teens and kids who can quickly outgrow the shoes and socks that they wear.  If you are a Nassau County resident who experiences frequent ingrown toenails than Cherrywood Foot Care can provide you with sufficient pain relief! Voted as one of Long Island's best podiatrists, we offer a trained staff of podiatrists who are here to help you with any issues you are experiencing with your feet. Specifically, Dr. Joseph Burke specializes in ingrown toenail care in Nassau County.  
Causes Of Ingrown Toenails
While wearing shoes or sneakers that do not fit properly is a primary cause of forming ingrown toenails, other stimulants can cause them to manifest. This may include a few of the following: 
Genetics – Some people can inherit frequent ingrown toenail growth from their parents, so it can be a chronic issue.

Injury – Constant pressure or stubbing of the toe can increase the likelihood of forming an ingrown toenail. 

Poor trimming of nails – If you trim the nail too far back, it can promote an ingrown toenail to form. Be sure not to cut the nail too far back and to only cut them straight across by using proper trimming techniques. 

Circulation Issues – If you have issues with blood circulation to your feet, this can severe as a catalyst for the growth of an ingrown toenail.

Pedicures – In some rare cases, getting a pedicure can create ingrown toenails if the technician is overzealous and cuts the nail too far back.  
Can The Wrong Shoes Cause Ingrown Toenails? 
Wearing shoes or socks that put too much pressure on the toes can cause ingrown toenails. It's important to avoid wearing shoes that are too tight or do not provide enough room for your toes. Some characteristics of good fitting shoes are:

Wide toe box.

Flexible.

Soft and breathable. 

Cushioned insole.

Shock absorbent. 

Dry lining. 

Firm stability. 
How To Treat Ingrown Toenails 
Depending on the severity of the ingrown toenail, there are a variety of different ways in which they can be treated, even at-home! If your symptoms are very painful and you are experiencing swelling and discharge, then your toenail is infected and you should seek help from a professional. For at-home options, please consider the following:
Remove it yourself – If there doesn't appear to be an infection, you may be able to remove the nail yourself so as long as it's not too painful. Doctors suggest soaking it in warm water and vinegar to soften the skin and nail and attempting to cut the nail from the affected area. Although, seeking from a professional is likely the better option in most cases. 

Wear suitable shoes – Avoiding shoes that are too tight will prevent ingrown toenails from forming. 

Keep your feet dry – Bacteria will thrive in a warm, moist environment so its important to keep your feet dry and wear shoes that will wick away moisture to prevent infections from occurring. 

See a podiatrist – If your toenail has become infected or is too painful to try and use home remedies, it is best to see a professional. In some cases, a doctor will have to conduct minor surgery where they numb your toe and remove the part of the nail that is ingrown. A podiatrist can also prescribe medications that help prevent infections from occurring or get rid of the infection that has currently developed.
Ingrown Toenail Care In Nassau County? We Can Help! 
Cherrywood Foot Care can help treat your ingrown toenails or any other issues you may experience with your feet and ankles. Our experienced team can provide some of the best in class service to you, help reach a correct diagnosis of your ailments, and arrange for proper treatment. If you or a loved one in Nassau County are experiencing an ingrown toenail than call us at 516-826-9000 or reach out to us online!  
Review

Overall Rating





How do others rate this clinic?
Clinic Name
Service Offered
ingrown toenail care in Nassau County