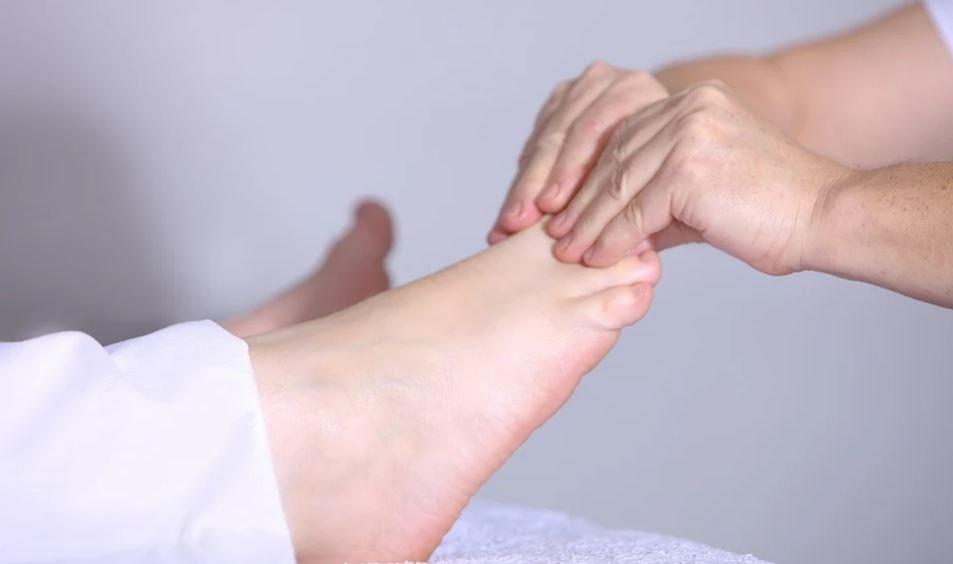 22 Dec

How Do I Know If My Foot Pain Is Serious?

Our feet are responsible for bearing nearly all of our body weight. With so much stress being put on this area each day, it's not uncommon to experience minor pain and discomfort now and again. In many cases, medical intervention will not be needed for the pain to dissipate. However, our team at Cherrywood Foot Care stresses that patients should know when a severe issue is taking place so that they can seek professional attention.
Common Causes Of Foot Pain
When it comes to foot pain, there are a variety of issues that can be to blame. Fortunately, here at Cherrywood Foot Care, we're able to help with a majority of the most common foot problems. After your condition has been properly diagnosed, we'll move forward with the form of treatment we believe is the most beneficial. Examples of the issues we can help with can include the below:
Achilles tendonitis.
Plantar fasciitis.
Bone spurs.
Broken bones.
Stress fractures.
Bunions.
Bursitis.
When To See A Doctor?
As previously stated, it's essential to have the ability to differentiate between minor foot pain and when a major issue is taking place. Being able to do so can save you from suffering damage that leaves long-lasting effects. That is why our team highly recommends scheduling an appointment for care if you find yourself dealing with any of the following symptoms:
Severe pain or swelling.
Inability to put weight on your foot.
Limited range of motion.
Wounds or sores that won't heal.
A burning or tingling sensation at the bottom of your feet.
Visible deformities.
How We Will Help
Upon visiting our facilities when dealing with any of the previously mentioned symptoms, our podiatrists will perform diagnostic tests to determine the root of the issue. Once these tests are completed, we can move forward with the form of treatment we believe will yield the best results. There are a variety of treatment services offered by our podiatrists, some of which are listed below:
Laser treatment.
Diabetic foot care.
Extracorporeal shockwave therapy.
Use of custom orthotics.
In extreme cases, surgery.
Contact Us
Patients living with foot pain shouldn't feel as if they need to go through this alone. At Cherrywood Foot Care, our podiatrists can offer the necessary treatment methods to get you back to full strength. If you believe you have a foot issue that requires medical attention to correct, don't hesitate to contact us today.